SECOND WEEK OF BUDGET HEARINGS ADDRESS EDUCATION, POLICE FUNDING, LABOR MARKET AND MORE
Source: PA Chamber of Business & Industry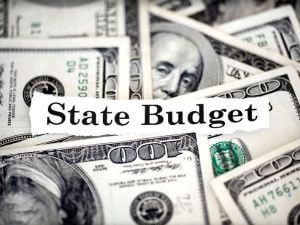 The second week of budget hearings focused on a number of key issues of importance to the business community.
Numerous questions were posed during the Senate Appropriations Committee hearing with the Department of Labor and Industry related to potential job loss if Pennsylvania enters the Regional Greenhouse Gas Initiative, along with the impact on jobs if a $15 minimum wage increase were implemented. Senators on the committee also expressed concerns about unemployment compensation claims processing and customer service; questioned department officials about improving the services offered to unemployment compensation claimants in CareerLink centers; and examined the extent of, and efforts to address UC fraud. Lawmakers also explored apprenticeship programs, and several noted that improving apprenticeship retention rates and streamlining apprenticeship program approval could help support job growth in the Commonwealth.
In a Department of State hearing with Senate Appropriations Committee members, officials said they identified "north of 900" categories of renewals that will be subject to a money-back guarantee called for under the Executive Order Gov. Josh Shapiro implemented in January. That order gives DOS 90 days to develop a plan that will lay out how long license applications should take with a promise that if the state misses the deadline, the applicant will receive their money back. According to a report in Capitolwire, Sen. Pat Stefano, R-Fayette, noted that the department uses license fees to cover its operating costs and asked how DOS would make up for revenue lost through refunds over missed deadlines for license approvals. Acting Secretary of State Al Schmidt told lawmakers that the intent of the pledge is to ensure that the state is refunding applicants as rarely as possible, and "no one would look favorably at" having to issue many refunds.
Gov. Shapiro's plan to create a special fund for state police spending was a topic of the House Appropriations Hearing with the Pennsylvania State Police. The $1.6 billion proposed fund would be generated by state liquor tax revenue, among other sources, reducing the need to divert funding from the Motor Vehicle License Fund revenue that currently goes to the agency. State Police Commissioner Christopher Paris told committee members that designated funding is a long-term goal of the PSP and that transitioning away from a system in which they compete for funding with infrastructure projects would be "huge for us."  House Appropriations Committee Chairman Seth Grove, R-York, on the other hand, expressed concerns with the proposed revenue shift, saying that it would remove the PSP from the oversight of budget hearings and tie funding to the ebb and flow of revenue from a number of other sources.
Lawmakers and PA Department of Education officials agreed on many topics during a Senate Appropriations Committee hearing, particularly in terms of the governor's funding proposals for critical school safety and mental health programs. The administration was also urged to continue its support for career and technical education funding and building career pathways to help young people find gainful employment. Ongoing questions and negotiations remain regarding the amount of proposed funding for K-12 public education and the funding formula for distributing those dollars. Gov. Shapiro has proposed a $567 million increase in K-12 spending, 8 percent more than the current year. One point of disagreement between Republicans and the administration was when the committee's Republicans expressed their disagreement with the governor's lack of support for Lifeline Scholarships and other school choice programs in his proposed budget.
###
Founded in 1916, the Pennsylvania Chamber of Business and Industry is the state's largest broad-based business association, with its membership comprising businesses of all sizes and across all industry sectors. The PA Chamber is The Statewide Voice of BusinessTM.