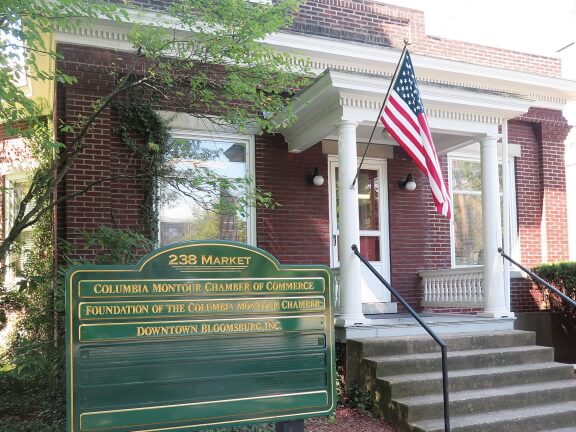 The Columbia Montour Chamber of Commerce is a private, 501(c)(6) non-profit organization. Founded in 1941 as the Bloomsburg Chamber of Commerce, the organization has grown to serve over 420 employers from the Columbia/Montour region. Our members include large and small businesses, non-profits, municipalities, and school districts. Any organization that is interested in receiving benefits in The Chamber's five areas of focus and supporting our mission is welcome to join.
Click here to learn about The Chamber's programs and activities.
2023-2024 Board of Directors
Chris Stamatedes, Chair
PPL Electric Utilities
Bob Stoudt, Vice Chair
Montour Area Recreation Commission
Holly Morrison, Treasurer
Honorary Member
Jeff Cerminaro
Walker's Jewelers
Dan Good
Marr Development
Renee Gerringer
Ronald McDonald House of Danville
Jon Littlewood
First Keystone Community Bank
Adrienne Mael
Susquehanna Valley United Way
Josh Nespoli
Community Strategies Group
Travis Petty
Law Offices of Grieco & Petty
Todd Shawver, PhD
Commonwealth University of Pennsylvania
Aaron Stagliano
McKonly & Asbury
Jeff Whitenight
First Columbia Bank & Trust Co.
Tim Wagner
Downtown Bloomsburg Inc.
Chris Berleth - President & Acting Foundation Director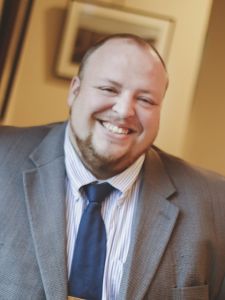 Chris joined the Columbia Montour Chamber of Commerce in 2022 following eleven years of non-profit executive work in neighboring Union, Snyder, and Northumberland Counties. Born and raised in Rhode Island, Chris is an Eagle Scout with a B.A. in Political Science from Gettysburg College.  At Gettysburg, he fell in love with Pennsylvania, and after several years of for-profit and non-profit work in the Gettysburg and State College areas, Chris met and married his lovely wife Kali, and relocated to Columbia County. A 2015 graduate of Leadership Susquehanna Valley, Chris is a recipient of the Milton Area Library's "2014 Community Supporter of the Year Award" and was recognized by Pennsylvania Business Central in 2021 as one of the "Foremost Under Forty" while serving on the staff of the Greater Susquehanna Valley Chamber.  In 2023, Chris was named President of the Columbia Montour Chamber. In his spare time, Chris volunteers with his church, The Christian Gospel Fellowship, and serves as an assistant coach for Millville Little League. Chris, his wife Kali, and their two energetic boys, Remington (8) and Rutledge (5) reside in Pine Township.  For Chamber-related inquiries, he can be reached at cberleth@columbiamontourchamber.com.  For Foundation-related programs, please reach out to us at foundation@columbiamontourchamber.com.
Taryn Crayton - Director of Member Engagement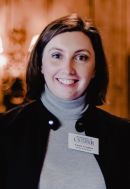 Taryn joined the Chamber in April 2023.  In her role, she provides leadership in delivering a high return on investment to members by driving member connections and executing and enhancing the organization's events, communications, and programs. Taryn began her career at the Lehigh Valley Economic Development Corporation and has worked for several small businesses.  She holds a B.A. in Communications from Eastern University and is a 2022 graduate of Leadership Central Penn. Prior to joining the Chamber team, she worked for five years as an Advertising and Printing Sales representative with the Press Enterprise. Passionate about dance, Taryn is the owner/director of Remade by Dance in Barnesville and is a dance teacher with Danceworks by Amber in Bloomsburg  Taryn and her husband Derek live in Berwick with their dog Millie.  She can be reached at tcrayton@columbiamontourchamber.com.
Brenda Flanagan - Administrative Assistant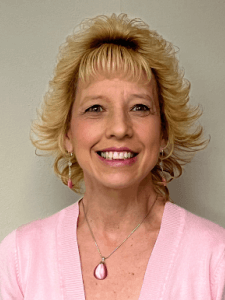 Brenda began at the Chamber in April, 2019. She serves as the office receptionist, handles inquiries for information about the area and many of the day-to-day duties in the front office. Brenda is the person to contact if you want to sign up for an event or need information about Columbia or Montour County. You can contact her at bflanagan@columbiamontourchamber.com.
Patti Leighow – Finance Assistant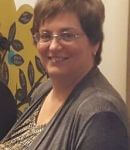 Patti joined the Chamber in April 2023 as a part-time Finance Assistant.  In addition to her work with the Chamber, she is the owner of Freas Farm Winery and past Executive Director of the SusQ Cyber Charter School.  She holds a Master's Degree in Educational Leadership and Administration from PennWest California, a Master's of Business Administration from Rutger's University, and a Bachelor of Science degree in Finance from Bloomsburg University.  She currently serves on the Board of Directors for the Community Giving Foundation: Bloomsburg and is an active member of the Community Giving Foundation's Women's Giving Circle, through which she has served as a facilitator for the Chamber's Leadercast: Women program.  Patti may be reached at finance@columbiamontourchamber.com.