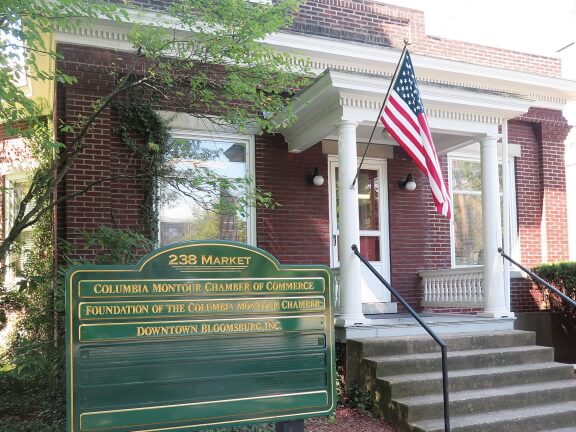 The Columbia Montour Chamber of Commerce is a private, 501(c)(6) non-profit organization. Founded in 1941 as the Bloomsburg Chamber of Commerce, the organization has grown to serve over 420 employers from the Columbia/Montour region. Our members include large and small businesses, non-profits, municipalities, and school districts. Any organization that is interested in receiving benefits in The Chamber's five areas of focus and supporting our mission is welcome to join.
Click here to learn about The Chamber's programs and activities.
2022-2023 Board of Directors
Chris Stamatedes, Chair
PPL Electric Utilities
Bob Stoudt, Vice Chair
Montour Area Recreation Commission
Denise Stone, Treasurer
eXp Realty
Dan Knorr, Immediate Past Chair
Bloomsburg University
Jeff Cerminaro
Walker's Jewelers
Dan Good
Marr Development
Renee Gerringer
Ronald McDonald House of Danville
Megan Kiliti
Berwick Brewing
Adrienne Mael
United Way of Columbia and Montour Counties
Holly Morrison
Community Giving Foundation
Josh Nespoli
Community Strategies Group
Travis Petty
Law Offices of Grieco & Petty
Tim Wagner, DBI Chair
Wagner's Trophies & Engraveables
Jeff Whitenight
First Columbia Bank & Trust Co.
Sharon Wilkin
Design Group
Karen Wood
Service 1st Federal Credit Union
Elaine Woodland
First Keystone Community Bank
Chris Berleth - Vice President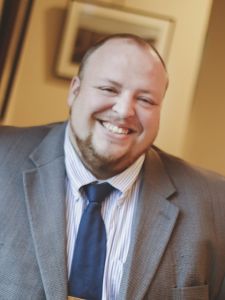 Chris is the newest member of The Chamber team, coming on board August 8, 2022. Previously, Chris was with the Greater Susquehanna Valley Chamber in Shamokin Dam as Executive Director of Membership and Leadership. In his role as Vice President, Chris provides leadership in delivering a high return on investment to members and supporting economic stability and growth in the region through the development and coordination of communications, programs, and events of the Chamber and its Foundation. He is an Eagle Scout and a 2015 graduate of Leadership Susquehanna Valley, and holds a B.A. in Political Science and French from Gettysburg College. Contact Chris at cberleth@columbiamontourchamber.com.
Jeff Emanuel – Director, The Foundation of the Columbia Montour Chamber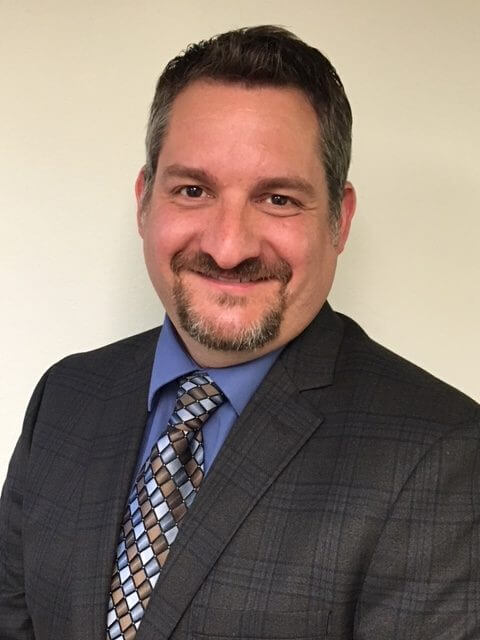 Jeff joined The Foundation in August of 2017.  His diverse background as a Manager, Data Analyst, and Quality Analyst for organizations like Geisinger Health System, AASHTO and Lockheed Martin provide a unique industry perspective.  This coupled with his kids-first approach to life as a stay-at-home dad prior to his two children starting school, have made him appreciate the challenges of our area students, and how our local industries can partner with educators to ensure their future success.  Jeff has a B.S. in Geo-Environmental Engineering from Penn State University and a M.B.A. from the University of Phoenix.  He can be reached at foundation@columbiamontourchamber.com.
Brenda Flanagan - Administrative Assistant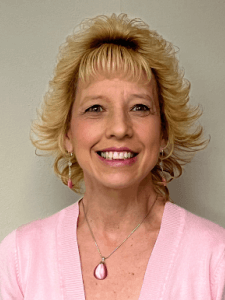 Brenda began at the Chamber in April, 2019. She serves as the office receptionist, handles inquiries for information about the area and many of the day-to-day duties in the front office. Brenda is the person to contact if you want to sign up for an event or need information about Columbia or Montour County. You can contact her at bflanagan@columbiamontourchamber.com.
Fred Gaffney – President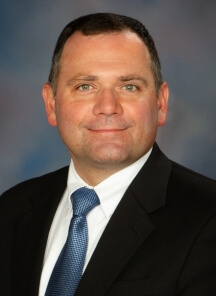 Fred grew up in southern Columbia County and has worked directly with area businesses over a span of 20 years. He was originally with the Chamber for four and a half years as Director of Marketing and Communications and later Vice President before moving to the Finger Lakes Region of Upstate New York to become Executive Director of the Seneca County Chamber of Commerce in 2006. He returned in the Spring of 2010 to become President of The Columbia Montour Chamber. He can be reached at fgaffney@columbiamontourchamber.com.