Member Benefits & Discounts
Columbia Montour Chamber members have exclusive access to special deals, discounts, and benefits from fellow Chamber members. These special offers are listed below.
Employee Benefits, HR, and Compliance 

My Benefit Advisor can help employers and their employees with health insurance, dental, vision, and other benefits needs. Clients also have access to HR support and compliance resources including a live hotline, training courses, a research library, and more.
Energy Supply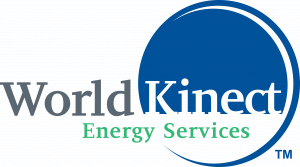 World Kinect Energy Services offers Chamber members options and a no-cost, no-obligation review of natural gas and electric bills. World Kinect is not a supplier, so their goal is to find the right solution to meet your needs.
Business Insurance

Our business insurance program with Penn National has paid members over $300,000 in dividends, based on the group's collective loss experience. Contact a member insurance agent to see if the program is the right fit for your business.
Associated Insurance Management – 570-275-0100
Henry Dunn Insurance – 570-416-0044
Hutchison Insurance Agency – 570-784-5550
SECV8

SECV8's Community Bulletin Board is found exclusively on Service Electric Cablevision Channel 8 and Channel 508 in its Sunbury system. Your message will be delivered to over 45,000 subscribers in the Greater Susquehanna Valley. The regular rates are as follows:
$6 per day
$15 per weekend
$36 per week
$120 per month
$325 per 3 months
$1200 per year
All Columbia Montour Chamber members can receive 15% off these rates with this exclusive member-to-member discount. Email contact@secv8.com to get started. Visit SECV's website for more information about advertising with SECV.