5th Annual Regional STEM Competition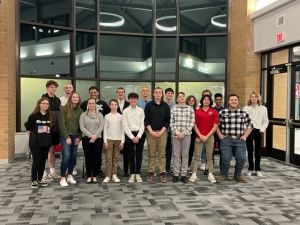 On Thursday, March 23rd, the 5th Annual Regional STEM Competition was held at Bloomsburg Area High School.  Schools from across the region participated including Berwick Area, Central Columbia, Columbia Montour Vo-Tech, Midd-West, Montgomery Area, Shamokin Area, Warrior Run Area.
Tasked to solve a regional problem utilizing a Raspberry Pi (micro PC), the students were required to present both a written and live presentation of their project. Judging was conducted by regional experts including Dr. Victor Vogel, Tanya Dynda, Al Neuner, Adam Joline, and Brandon Brown. The student presentations were excellent! It was a powerful night of innovation, collaboration, and school pride.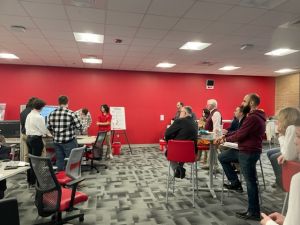 Competing teams vied for several scholarships.  At the end of the evening, Berwick Area High School won first place ($5,000), second place went to Warrior Run High School ($2,500), and Shamokin Area High School won third ($1,000).
A special thank you to Greg Martz of VZRscada.com, Dr. Kimberly Bolig of Commonwealth University, Eric Pangelinan of the Community Giving Foundation, Alexa Hann of Advance Central PA, and Jeff Emmanuel of the Foundation of Columbia/Montour Chambers. Thanks also to Bloomsburg Area High School for hosting.  The event was sponsored by Commonwealth University, the Foundation of Columbia Montour Chamber of Commerce, Community Giving Foundation, Advance Central PA, and VZRscada.com.