Welcome New Member – Dead Man Walking Distillery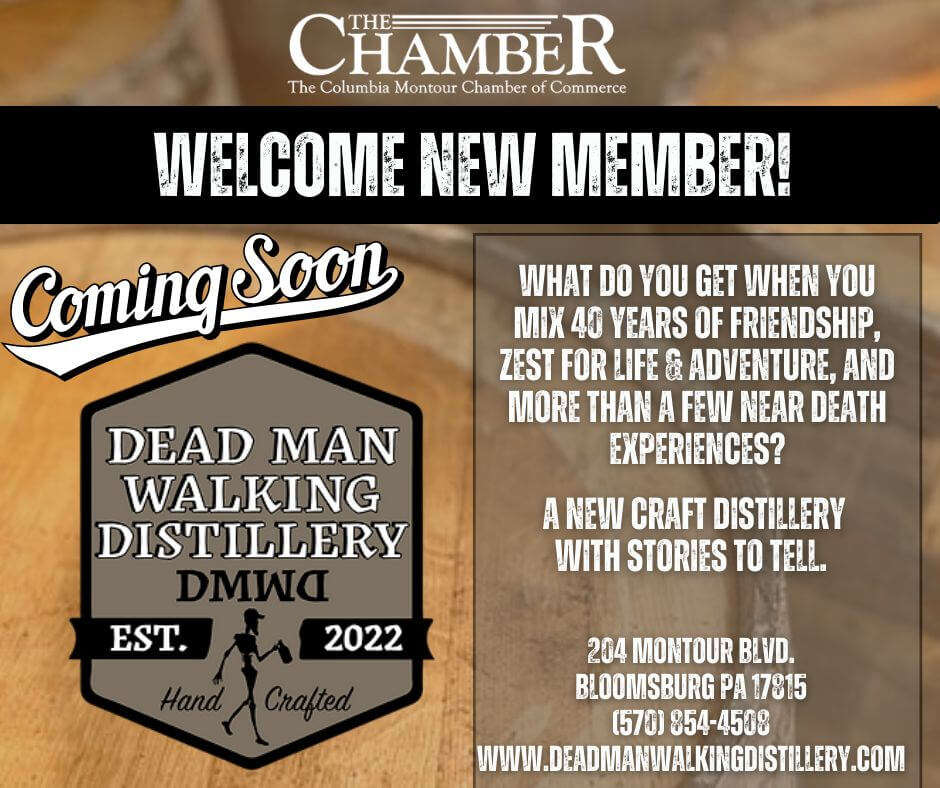 The Columbia Montour Chamber of Commerce is pleased to welcome its newest member, Dead Man Walking Distillery, a craft distillery that began "with forty years of friendship, zest for life, and a few near-death experiences".  Expecting to open its doors in grand style in May, this home-grown distillery is focused on quality.  "We want our products and this place we're making to be something people truly enjoy.  Natural flavors and a home-town feel are a big part of that," said Co-Owner Derk Reed.  The distillery, when open, will feature recipes that are hand-crafted in small batches.  Flavors include "Morgue-a-Rita", "Pumagranite", "For the Kraut with Gout Cranberry", "J&D's Root Beer", "Sour Cherry", "Strawberry Tart", "Blue Ribbon Apple Pie", "Peach Cobbler" and there's room to add seasonal recipes. The space will be available for small groups and private events, and additional tastings outside of business hours will be available by appointment.
Welcome to the Chamber, we look forward to celebrating the opening of your doors with you!