Member News – March 8, 2023
Together for Health & Wellness Presents at 1 Million Cups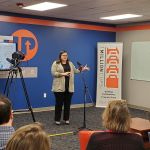 At this month's 1 Million Cups presentation, Chamber member Emily Daniels of Together for Health & Wellness shared about her commitment to bring back old-fashioned medicine, with a modern model - a model which allows direct access, more time with your practitioner, and a team advocating for a patient's whole health.  Congrats Emily!
2023 Small Business of the Year Award Honoree Featured in Lancaster Farming Magazine
Shanty Secrets was recently featured in the March edition of Lancaster Farming Magazine.  Read the feature.
GAF Names New CEO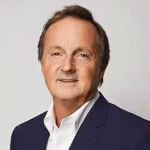 In January, John Altmeyer was appointed CEO at GAF. John joined GAF in 2021 as Executive Chairman, Commercial Roofing. Under his leadership, GAF Commercial sales have more than doubled and significant strategic progress has been made to set the business up for continued growth.  Read more.
March Events at Lions Gate
Lions Gate continues to hold regular community events for all ages, including yoga, spin, movie matinees, kids canvas painting, open houses, trivia and live music.  Check out the calendar here.
Upcoming Bucknell Small Business Development Center Workshops
Don't miss these free workshops offered by the Bucknell SBDC:
March 9, 2023, 9:30 am - Business Startup Basics for Central PA: The First Step
March 23, 2023, 12 pm - Basic Legal Considerations for Startups and Small Businesses
Columbia County Placemaking Initiative Requests Your Input
Over the next several months, the Columbia County Placemaking Initiative will create and implement a county-wide placemaking plan that makes Columbia County an even better place to live, work, play, and learn.  The information gathered through this survey will inform the plan.  It takes 15 minutes, and all responses are anonymous.  Residents, businesses, and community leaders are strongly encouraged to participate!  Complete the survey here.
This project is funded through the U.S. Dept. of Agriculture Rural Placemaking Innovation Challenge.
UC Appeals and Hearings Part 2: Presented by the PA CareerLink
Connect with this virtual PA CareerLink program to learn 8 ways to prepare for an unemployment hearing.  The event is to take place on March 9, from 10:00 am to 11:30 am via Zoom.  Register here. 
Montour County Human Services Coalition Senior Expo
On Thursday, March 9, MCHSC will offer free resources and support, 2023 tax filing assistance, a cooking demo, and more for seniors at the Montour County Admin Building.  Registration is not required.  Share the flyer.  Sign up to be a vendor.
Community Youth Suicide Prevention Forum - March 14, 2023 10 AM - 1 PM
The CSIU, in partnership with WVIA and Commonwealth University, will host this school and community event to discuss the realities of youth suicide, best practices and prevention, local data, trends, and resources, as well as ways to support our region's youth, schools, and families.  Admission is free, thanks to PA's COVID Relief Funding.  See the flyer.  Register here.
McKonly & Asbury Webinar: Reviewing SOC 2 Reports Efficiently & Effectively
Organizations need to review SOC 2 reports from critical vendors and some of these reports can be hundreds of pages. In this March 30, 2 PM webinar, David Hammarberg, Partner and leader of the firm's SOC, Cybersecurity, Forensic Examination, and Information Technology practices along with Lynnanne Bocchi, Senior Manager will discuss how to review these reports efficiently and effectively.  Register now.
Innovative Manufacturer's Center (IMC) Events
IMC will host two free events in April.  Contact Lauri Moon, IMC Outreach & Special Projects Manager, with questions.
April 6, 9:00 AM - 10:00 AM - webinar called "Developing Your Workforce with Online Training & Certification"
April 11, 8:00 AM - 12:00 PM - "Electrical Safety Training for General Industry", to be held in person at Northway Industries in Middleburg, PA.
First Front Door Grant Reservations Open March 14
This grant offers up to $5,000 in down payment and closing cost assistance for first-time homebuyers. The FHLB of Pittsburgh will match the qualified homebuyer's contribution 3-to-1. For every $1 you contribute, you can receive $3 in grant assistance, up to a maximum of $5,000. The grant assistance can be used toward a down payment and/or closing costs on owner-occupied homes.¹
To qualify you must:
Not have owned a home in the past 3 years
Have household income at or below 80% of the area median income
Not be a student working less than 30 hours per week
Complete at least four hours of homeownership counseling² prior to purchasing the home
Retain the home for five years to avoid having to repay any portion of the grant
Not sure if you qualify?  Columbia County Housing & Redevelopment Authorities' Matt Hess has provided an 80% AMI table for reference.  Thanks Matt! See it below:
| | |
| --- | --- |
| Household Size | Income Limit |
| 1 | $          41,450 |
| 2 | $          47,400 |
| 3 | $          53,300 |
| 4 | $          59,200 |
| 5 | $          63,950 |
| 6 | $          68,700 |
| 7 | $          73,450 |
| 8 | $          78,150 |
Fiscal Year 2023 Nonprofit Security Grant Program Now Open
Through this Pennsylvania Emergency Management Agency grant, eligible nonprofits are allowed to request a maximum of $150,000 per investment justification to increase the physical/cybersecurity safety of the applicant's owned/leased facility.  No match for this grant is required.  More details may be found here.  The deadline to apply is April 28, 2023 at 5pm.  Questions may be directed to nsgpgrant@pa.gov.
Emergency Preparedness for People with Disabilities