GOVERNOR SHAPIRO EXECUTIVE ORDER AIMS TO CUT DOWN ON PERMITTING RESPONSE TIMES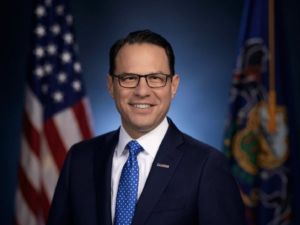 Governor Shapiro signed an executive order last week aiming to cut down on red tape that delays permitting and certification processes by establishing standard response times and offering a money-back guarantee if applicants don't receive a response by a date certain.
The order directs all state agencies, boards, and commissions to compile within 90 days a catalog of licenses, certificates, and permits they issue for the Governor's Office to review and establish realistic timeframes for application consideration going forward. Once those recommendations are implemented, the agency will be required to respond to an applicant by the determined date or refund the application fee costs.
The order also calls for a review of existing application services so they can be modernized and made more efficient. The governor signed the executive order at a press conference where cosmetologists, nurses, barbers, and other professionals who rely on state-issued licenses shared stories of challenges they experienced under the current system.
The business community has long listed permit delays as a deterrent to economic growth in the Commonwealth. Permit delays cost time, and money and ultimately may lead to projects being shelved completely, job loss, and missed economic opportunities in every region of the Commonwealth.
"Today, with this Executive Order, Governor Shapiro has launched Pennsylvania on a new path," Acting Secretary of the Commonwealth Al Schmidt said in a press release. "People shouldn't have to suffer through long wait times to put their skills and knowledge to good use. Together, with the Governor's Office, we will work to ensure Pennsylvanians can get to work in a timely fashion without having red tape hold them back."
More information about the executive order can be found in this Philadelphia Inquirer story.