Member News – December 21, 2022
SEDA-COG Joint Rail Authority Announces New Executive Director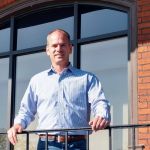 SEDA-Council of Governments (SEDA-COG) is pleased to announce that Steven Beattie is the new Executive Director of the SEDA-COG Joint Rail Authority (JRA.) 
Beattie began his career as a project manager for area engineering consulting firms, including Herbert, Rowland & Grubic, Inc., where he managed the Lewisburg office. He later joined the Larson Design Group where he worked in a multitude of roles: Site/Civil Engineering Senior Project Manager, Retail Design Senior Project Manager, and the Director of Sales and Marketing. He most recently served as the Community Development/Grant Manager for the Borough of Lewisburg.  Read the full announcement.  
Darlis Dyer to Retire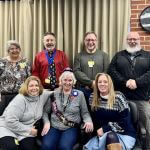 After 19 years of service, the Montour County Assistant Director of Elections is retiring.  Thank you for your dedication to our community and congratulations on your retirement!
Service 1st Federal Credit Union Collects Toys for Tots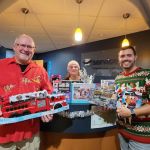 Congratulations to Service 1st Federal Credit Union, who recently collected over 100 Toys for Tots during their holiday gathering.  In addition to toys collected at the event, branch locations have served as collection sites for the drive. 
Top USAC All-Pro SpeedSTR Drivers to Headline Bloomsburg Fair Raceway in 2023
The 2023 season at the Bloomsburg Fair Raceway is taking shape and when the green flag drops on April 20 to begin the third year of racing located inside the historic Bloomsburg Fairgrounds, fans will get their first taste of watching modern day cowboys such as "The Wheel Master General" Timmy Buckwalter, "The Kid's Kid" Billy Pauch Jr., and Briggs Danner as they go slinging through the corners and lashing their way down the shoots against a bevy of other star-studded wheelmen over the spring and summer competing in the headline USAC All-Pro SpeedSTRs.  Read the full announcement.
Santa Claus Visits Design Group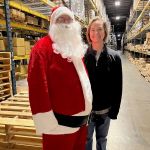 Santa and his helpers from HR visited the manufacturing and distribution facilities in Berwick, PA this week to hand out a chocolate treat and activity sheet.  How fun!
Santa Announces Peppermint Trail Winners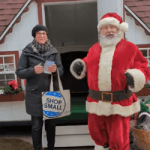 Following the completion of the Danville Business Alliance's Peppermint Trail, Santa stopped in to announce the winners.  Congratulations to Marcia Breech and Cindy Huang, the DBA's big winners!
Sean Black, State Farm Insurance Agency Donates Stuffed Animals to Berwick Police Department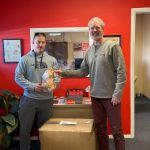 First responders often work with children in challenging situations.  To comfort them during these times, Sean Black State Farm Insurance Agency recently donated stuffed animals to Berwick PD.  Accepting the donation was off-duty officer Brandon Shultz.
Daniel Sturm Earns Certified Construction Industry Financial Professional Designation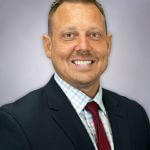 McKonly & Asbury is proud to announce that Daniel Sturm, Partner is now among the most highly qualified construction financial professionals in the industry, having recently earned the Certified Construction Industry Financial Professional (CCIFP) designation. According to the Certification Division of the Construction Financial Management Association (CFMA), the CCIFP designation is "the only construction financial management certification accredited by the ANSI National Accreditation Board (ANAB)."  Read more.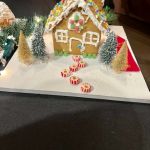 The Bloomsburg Children's Museum recently held their annual gingerbread competition. There were 52 entries in various categories. The winning gingerbread pieces will be on display at the Bloomsburg Children's Museum until December 23rd. The Museum is open Mondays-Saturdays 10 am – 4 pm. Check out the winners!
McKonly & Asbury To Host Webinar On Ethical Skills for Organizational Leaders
This free webinar on December 15th will discuss the unexpected benefits of an ethical work environment. Presenters will focus on ethical behaviors that set the "Tone at the Top" as well as employee's personal benefits of peace of mind, trust, and good reputation. The webinar will also address the numerous employer benefits including improved employee morale, enhanced employee retention, increased employee productivity, and a greater focus on transparency throughout the organization.  Click here to register.
CareerLink to Host "Zoom Your Way to Stress Management" - December 22, 2022
Are you feeling overwhelmed and not sure how to handle all the stress? Who isn't?!?! Join the PA CareerLink for a quick Zoom session on Thursday, December 22nd to learn how to get a handle on the stresses of everyday life, especially this time of year!  Join this Zoom link by 4:30pm on 12/22:
As part of a coming Marketing and Design Course, Bucknell Students are offering to develop websites for local businesses and organizations free of charge.  Respond to their survey by January 10 for an opportunity to partner with these students.  Read more.  
Benton Area, Columbia County - Floodplain Survey Due December 30, 2022
In October 2022, Columbia County released a two-page hard copy floodplain survey to the Benton Area titled, "Moving Towards Resiliency and Mitigation." The mailing also included a Survey Monkey link to complete online. All hardcopy and online survey submissions are due to be submitted by December 30, 2022. Additional information will be provided, when available, at SEDA-COG and Columbia County Resiliency websites - https://seda-cog.org/departments/flood-resiliency/columbia-county-flood-mitigation-studies/ and http://columbiapa.org/resiliency/index.php.
Bloomsburg Featured in List of Top 5 Places to Visit
Recently, The Keystone featured Bloomsburg as a Top 5 Place to Visit in PA, and showcased the gallery and work of The Art Exchange's own Oren Helbok.  Check it out!
IMC To Host January Webinars
IMC has announced two (free) upcoming webinars, called "Training Within Industry - Foundations of Job Instruction" (January 10) and "Building an Innovative Enterprise - An Introduction to Design Thinking" (January 17).
SERVPRO Set to Kick Off Fifth First Responder Bowl
 In recognition of the service and sacrifice of thousands of first responders nationwide, SERVPRO will host the fifth annual SERVPRO First Responder Bowl at SMU's Gerald J. Ford Stadium in Dallas, Texas. The University of Memphis Tigers will face off against the Utah State University Aggies. Kickoff is set for December 27, 2022, at 3:15 Eastern Standard Time on ESPN.
"This game shines a spotlight on hometown heroes across the country," said Sean McCabe, a disaster restoration specialist with SERVPRO of Columbia, Montour & Sullivan Counties. "We are proud to be part of a company that honors all first responders for willingly putting the welfare of others ahead of their own personal safety."
Nationwide, SERVPRO franchises, including Columbia, Montour & Sullivan Counties, were asked to submit the name of a first responder from their hometown to be considered for special recognition at the game. This year, SERVPRO is honoring Cpl. Phillip Zonn and POFC. Geobani Guerra of the Prince George's County (Maryland) Police Department. Zonn and Guerra were both separately traveling home from their shift when they approached a vehicle that had been involved in an accident. The two officers bravely worked to cut the unconscious and injured driver free from the burning vehicle before it was engulfed in flames.
The First Responder Bowl caps off a year of significant support from SERVPRO for first responder communities across the country.  Read more about the First Responder Bowl.
For the Cause Welcomes Teen Center Director
For the Cause recently announced the hiring of Heather Gleco, Teen Center Director.  Heather brings over a decade of experience in education, ranging from early childhood education to secondary school.  She has a background as a coach, mentor, and a certified teacher.
When taking care of the trees on your property, you want to ensure that they're in good hands. That's why hiring a local arborist is always a good idea. These professionals have the knowledge, experience, and training to ensure your trees remain healthy and thrive. Here are just five of the benefits that come with hiring a professional arborist for your residential or commercial property.  Read more.
Guest Blog Post: How to Safely Heat Your Home
Check out this post from Zimmer Insurance!
Guest Blog Post: Three Lessons Manufacturers Learn from Nascar
Check out this guest post from IMC - Innovative Manufacturer's Center.
Guest Blog Post: Follow Safe Energy Practices for the Holidays
Check out this guest post from UGI Utilities!