Member News – November 30, 2022
Ribbon Cuttings Galore!
Congratulations to Troop 47 Trading Co., Blossoms in Bloom by Megan, Something Borrowed by T + M, and the PA CareerLink, who have recently cut the ribbon on their new locations!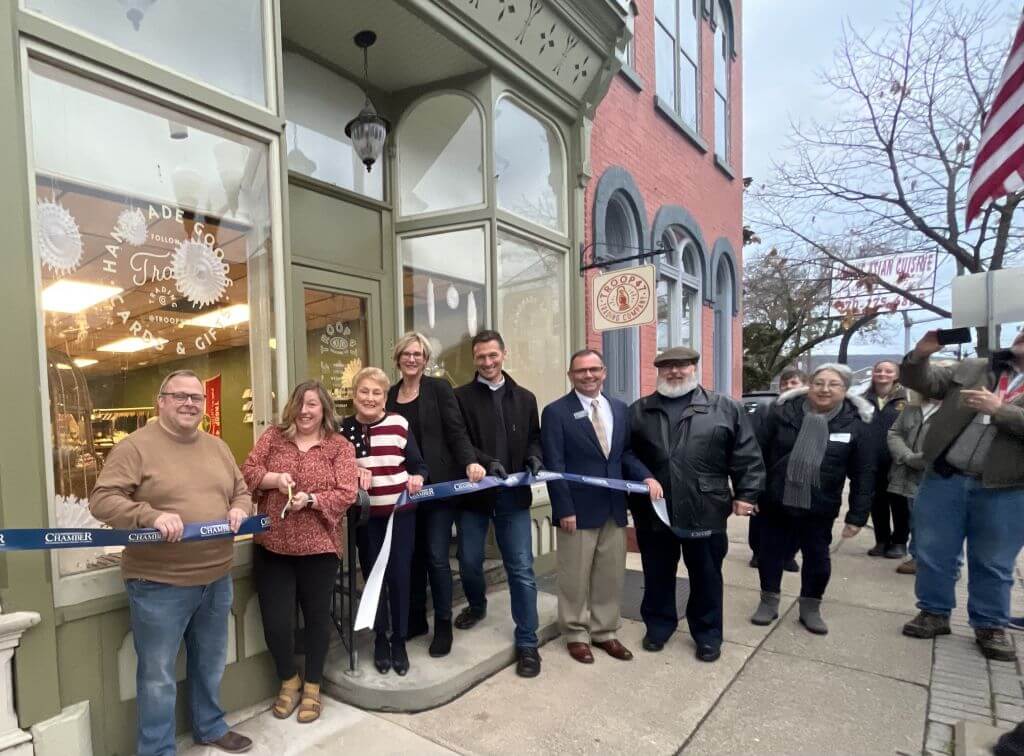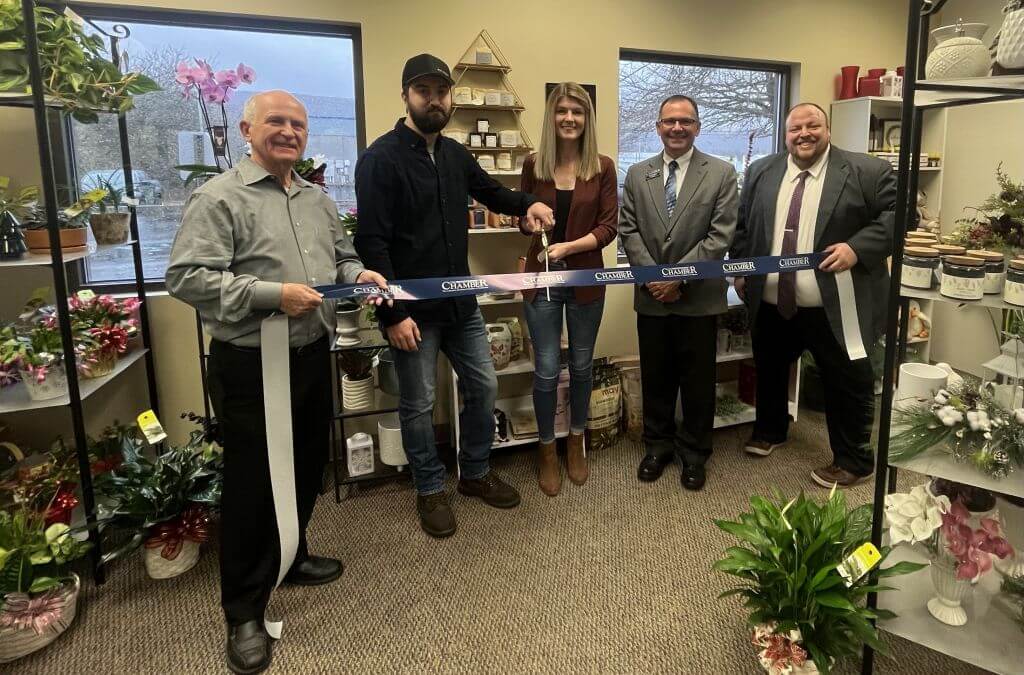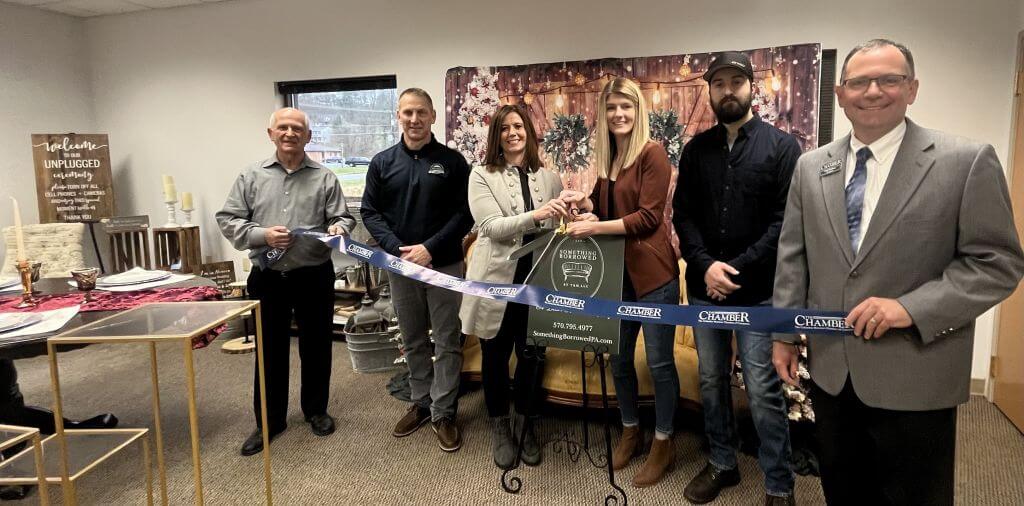 .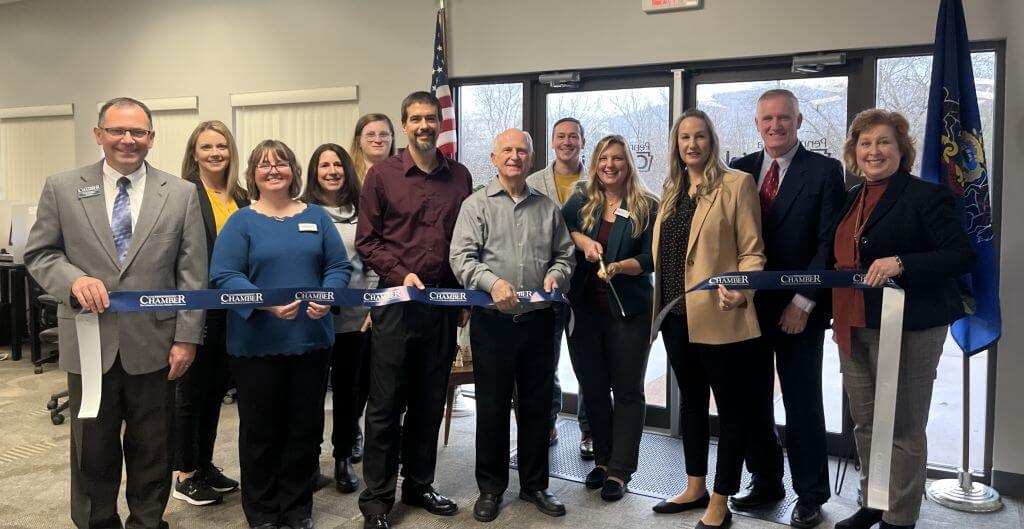 THERE'LL BE PARTIES FOR HOSTING, MARSHMALLOWS FOR ROASTING...
Berwick
12/3 - Christmas Boulevard opens daily through December, 6pm - 10pm
12/4 - Christmas on the Homefront - Stuart Tank Memorial Association, 11am - 4pm (80th birthday celebration of "Lady Lois" tank)
12/10 - 5:00pm - Winterfest in downtown Berwick
Bloomsburg
12/2 - Coming Home for Christmas/Tree Lighting - Tree lighting at 5:30pm in front of the Bloom Diner.  Coming Home for Christmas to be held outside the Caldwell Consistory.
12/2, 12/3, 12/9, and 12/10 - Santa visits Renco Ace Hardware!  Photos are free, but Renco is requesting consideration - that customers bring a nonperishable food item or monetary gift for AGAPE's Food Bank.
12/10 - Holiday Community Open House at Lions Gate.
12/11 - 13th Annual Community Free Christmas Dinner at the Caldwell Consistory.
Danville
12/3 - Hometown Holiday Market - 11am - 4pm - Festive street fair featuring holiday shopping, entertainment, and activities on Mill Street.
Wagon Rides are sold out for 12/3, 12/10, and 12/11.
Riverside
The Borough of Riverside will host its 2nd Annual Parade of Lights on 12/3.  Parade forms at 4pm at former Riverside Elementary School.  $50 prizes will be awarded in four categories - walkers/marching, vehicles without floats, large floats (over 20 feet), and small floats (under 20 feet).  Santa in the Park will be located under the park pavilion.  Registration due by November 30 to the Borough.
Joy Through the Grove
11/25 - 12/31 - (Except for Christmas Eve and Christmas Day) 5:30pm - 9:00pm.  Learn more.
A comprehensive list of holiday events is also available on the Columbia-Montour Visitors Bureau's website.
MCKONLY & ASBURY HOSTING WEBINAR ON ETHICAL SKILLS FOR ORGANIZATIONAL LEADERS
This free webinar on December 15th will discuss the unexpected benefits of an ethical work environment. Presenters will focus on ethical behaviors that set the "Tone at the Top" as well as employee's personal benefits of peace of mind, trust, and good reputation. The webinar will also address the numerous employer benefits including improved employee morale, enhanced employee retention, increased employee productivity, and a greater focus on transparency throughout the organization.  Click here to register.
MEMBER BLOG POST: (IMC) Demands for Increased Visibility Are Impacting Cybersecurity Preparedness
IMC recently shared this great blog post, discussing how digitization and connectivity are having a huge impact on more than just your manufacturing operations and ability to monetize data. Vulnerabilities also are increasing as Industrial Internet of Things (IIoT) manufacturing solutions involve more software, devices and digitally connected employees.  Check it out!
Nobody likes to talk about it, but it's important - consider these tips by chamber member Steinbacher, Goodall & Yurchak when writing your will and planning your estate.
Member Blog Post: What to Know About Winter Car Washes
Zimmer Insurance answers the question - how important is a winter car wash when it seems impossible to keep your car clean?  Read more.
Free Children's Programs Throughout December at Bloomsburg Public Library
From legos to Mother Goose, and story time to career exploring, there's lots of free children's programs this month!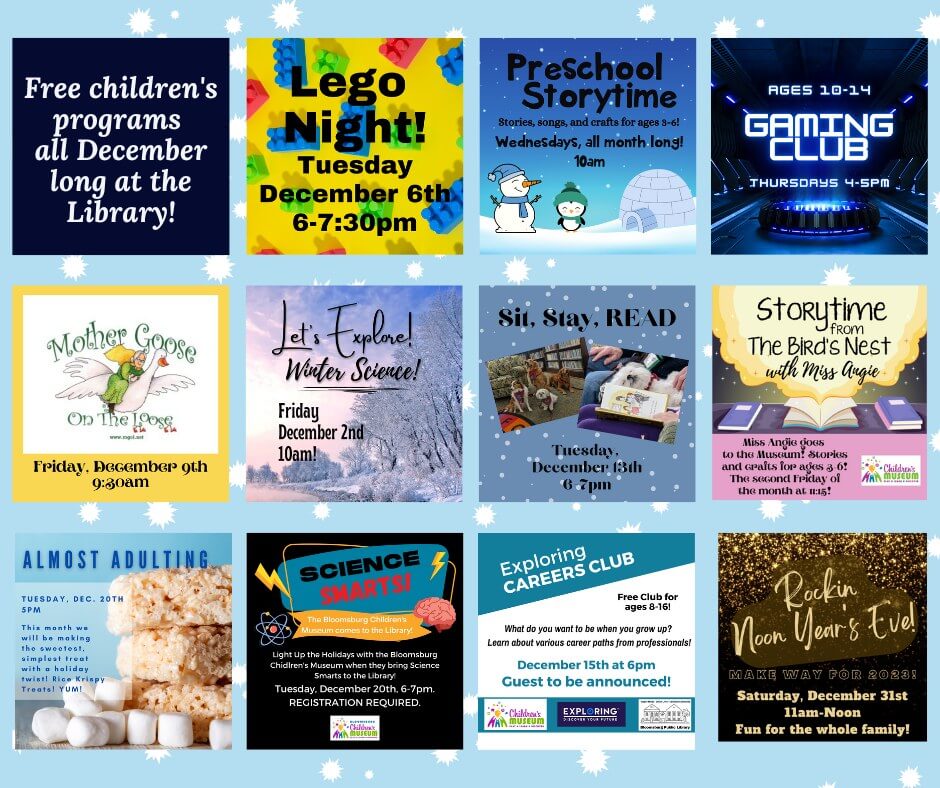 Bloomsburg Area YMCA To Offer Adaptive Recreation
This program is FREE to any children who are differently-abled from ages 6-16. With this program comes a FREE 6-month family membership.
SEDA-COG's Betsy Kramer Awarded Credentials
Congratulations to Betsy Kramer, Revitalization Coordinator for SEDA-Council of Governments, who was recognized by the International Economic Development Council (IEDC) with Entrepreneurship Development Professional credentials (EDP).  Read more.
Congrats, Parade of Lights Champion!
Congrats to The Dutch Wheelman Bicycle Shop, who was named first place winner at this year's Parade of Lights, having designed a windmill that operated with bicycle gears.  See the picture below of the windmill en route to victory!