Member News – October 4, 2022
40th Annual Covered Bridge Festival Starts Tomorrow!
Festivities begin at the Bloomsburg Fairgrounds Thursday October 6 and run through October 9.  The festival is one of the largest craft festivals on the east coast.  Read more.
11th Annual Berwick Riverfest Set for October 7-9
Held at the Test Track Park, the event has free admission, parking concerns, and celebrates the Borough of Berwick.  Read more.
Barry Isett & Associates Appoints New Positions to Support Company Growth
Congratulations to Brandon Trate, PG, Chris Kotch, PG, and Erin Burke, who have been appointed to the positions of Vice President of the Lehigh Region, Vice President of the Field Division, and Vice President of the Southeast Pennsylvania Region, respectively.  Since its founding in 1977, the company has expanded to nine offices and more than 250 associates.  Read the full release here.
Encina to Host Point Township Circular Manufacturing Facility Update Meeting
Join Dave Roesser, CEO, and Michael Marr, Director of Government Relations and Compliance for a project update meeting on October 11, at 2pm at the DRIVE Professional Building, 418 Railroad St. Suite 101, Danville.  Click here for background on the project.  RSVP to the meeting here.
Columbia Montour Quarterly Hits Digital Shelves
Check out the latest edition of the Visitor's Bureau's quarterly digital magazine. Check it out.
SITEexchange Has Hit the Streets
Exchange has delivered 27 vending machines to venues across the region, containing capsule-copies of 49 artsworks.  Be on the lookout for the machines, and originals are on display through October 10. Read more.
Community Strategies Group to Host Art Show at Bill's House, October 6
Celebrate local muralist Diane Derr's return to art at The Sanctuary Art Gallery at Bill's House in Bloomsburg.  Light refreshments available, event from 6pm – 8pm.
McKonly & Asbury Named One of Best Places to Work in PA for 18th Time
The regional accounting and business advisory services firm has announced that they have been chosen as one of the Best Places to Work in PA for 2022. This marks the 18th time in 20 years that McKonly & Asbury has been recognized for this honor.  Read the full release.
CareerLink Job Fair Tomorrow, October 6
Local employeers will be on site at the Bloomsburg YMCA from 1pm – 4pm.
October is Spina Bifida Awareness Month
Camp Victory is celebrating the campers and families of Camp Spifida and the Camp Spifida Retreat this month.
Bloomsburg Area YMCA to Host Trunk or Treat October 28th
Bloomsburg Area YMCA is asking for participants to decorate their trunks and provide treats to hand out. To sign up, email Serena, Youth Development & Family Engagement Director, at shampton@bloomsburgy.org or call the YMCA's front desk at (570)784-0188.
Geisinger Promotes ZING, a Free Wellness Resource
Learn more about the program that's helping community members get advice and reminders for healthy living.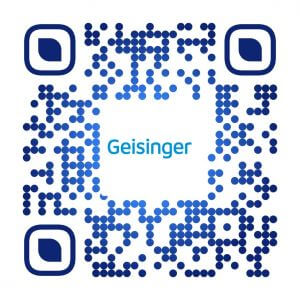 Bloomsburg Theatre Ensemble's 'A Christmas Carol' to Feature Students
Eleven special school matinees for 'A Christmas Carol' are scheduled for November 29, 30, December 1, 6, 7, 8,13, 14, 15, 20, and 21.
Invitation to Bid Packages Available for MARC 2023 Lawn Care and Montour Preserve Snow Removal
Invitation to bid packets for both contracts are now posted to MARC's website have been posted to the MARC website and Montour Preserve Facebook pages, and will be advertised in local newspapers in the coming days.  Read more.