State Websites Promote Small Business eCommerce
It's no secret that today, consumers are doing more and more of their shopping online. In fact, from April to June 2021, eCommerce sales in the US surpassed $222B – and the trend toward online shopping continues to grow. Because of this trend, it's more important than ever for small mom-and-pop retailers to ensure they are selling their goods online.
Somewhat paradoxically, even with the growing number of people shopping online, consumer attitudes and sentiments are also shifting toward shopping local as much as possible. Consumers realize that shopping local supports the community and the local economy – studies show that every $100 spent at a local business, $48 goes back into the local economy, as opposed to just $14 going back into the local economy if the money was spent at a big box store. But the fundamental challenge is that consumers often find it difficult to shop local while shopping online because it can be hard to locate those businesses near them that offer online sales.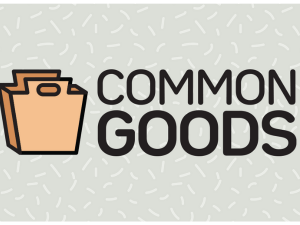 The PA Business One-Stop Shop, an office within the Pennsylvania Department of Community and Economic Development, is solving that challenge through a new initiative called CommonGoods. CommonGoods, found at commongoods.pa.gov, is a new website that offers big benefits for PA small business retailers. CommonGoods is an online directory of small retailers with a physical location in Pennsylvania that sell products through eCommerce. It gives shoppers an easy way to buy local while buying online – making it simple for customers to tap into the "buy local" movement right from their phone or computer.
For small retailers in Pennsylvania, CommonGoods increases their visibility to this key demographic of shoppers who want to support their local small businesses online. To show up in the CommonGoods directory, businesses can register for a free listing at commongoods.pa.gov. The listing will provide information about the business as well as link to the business's eCommerce sites such as Amazon, Etsy, eBay, and others. Shoppers accessing the CommonGoods directory can search for Pennsylvania small business retailers by product type, location, and even by diversity of ownership.
Not online yet? The PA Business One-Stop Shop can help. If you don't have an online store but are interested in starting one, turn to the One-Stop Shop. This state office provides connections to e-commerce resources, counseling, training, and more at business.pa.gov.
CommonGoods is a great way for small business retailers to increase their visibility to those shoppers who want to support their community by shopping online. Check it out at commongoods.pa.gov.