Member News – July 20, 2022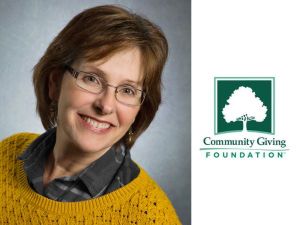 Community Giving Foundation Welcomes New Operations Assistant
The Community Giving Foundation is pleased to welcome Shelli Sarge to the Foundation team as Operations Assistant. Sarge will work closely with the Foundation's Director of Philanthropy to provide support for the development and finance departments by processing incoming donations, offering technical support to donors and fundholders, and utilizing the Foundation's database software to its fullest capabilities. Prior to joining the Foundation team, she worked for KN-AN Inc. and Lehrine Inc. as a bookkeeper, and also owned and operated Red Brick Studios for many years. Sarge is a native of Nescopeck and continues to call the community home with her husband. Their daughter lives in York, PA.
"I am excited to work with the Foundation and am impressed with its ideals. I appreciate the value of helping others in our local area and look forward to serving the community with this team," said Sarge.
Sarge joins the following Foundation staff: Holly Morrison, D.Ed., President and CEO; Kara G. Seesholtz, incoming President and CEO; Al Meale, Chief Financial Officer; Christine Orlando, Director of Philanthropy; Eric Pangelinan, Program Officer; Katie Simpson, Communications & Events Associate; Karri Harter, Program Associate; and Kim Groshek, Administrative Assistant.