Government Mandate Not the Solution for a Workforce Shortage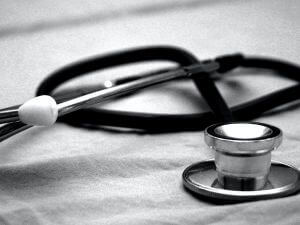 by Chris Berleth, President, Columbia Montour Chamber of Commerce
The "Patient Safety Act" stifles innovation and takes leadership decisions out of the hands of local experts.
Recently, the PA House of Representatives passed House Bill 106, the "Patient Safety Act", which mandates nursing ratios as a measure to address the nursing shortage and quality of care concerns.  After conversations with local healthcare leaders, the Chamber is concerned about the impact of unintended consequences that such mandates pose for our communities.
Columbia and Montour Counties are fortunate to have some of the best healthcare resources in the world.  Even so, the nationwide nursing shortage (The Bureau of Labor & Statistics Employment projects that nursing is one of the fastest-growing occupations and despite its 7% growth, will still be 1.1 million jobs short of avoiding a full-blown crisis) is exacerbated by the state of Pennsylvania's workforce woes and an aging population who need more healthcare resources.  There's no denying that we need more nurses - but a government mandate forcing hospitals to comply with a nursing ratio does more harm than good - it's the equivalent of applying a band-aid to a wound that requires surgical precision.  Worse yet, there's no evidence that such a mandate can meet its objectives in improving care - the only state with such a law is California, which passed it two decades ago, and the verdict is still out on whether it's worked.
Here in central Pennsylvania, local healthcare leaders tell us that across campuses in our region, there's a 37% nursing vacancy rate.  This huge gap has prompted local leaders to double down on innovative new ways to care for patients and recruit and retain employees.  In a recent public update, leadership at Geisinger has shared that some of the approaches that they've taken include the development of new care teams, leveraging the licenses and skillsets of existing staff, embracing new technologies that support nursing efficiencies, and the removal of barriers in the talent pipeline that lead to hiring bottlenecks.  One such bottleneck being addressed is the relationship between local educational resources, which have responded whole-heartedly to addressing the issue, and have expanded programs (Luzerne County Community College) and accepted more students than ever (Commonwealth University- Bloomsburg) into nursing programs.  They're doing what every business in Pennsylvania needs to do to succeed - assessing the situation on the ground, local leaders are assessing resources and making creative changes - and it's taking time, but it's working.
Many of these improvements are at risk with the final passage of the Patient Safety Act, which locks in an RN-exclusive model of patient care (which contrasts with piloted new care teams that rely on fewer nurses for work that need not necessarily be done by RNs).  For an industry that relies heavily on the power of inspections, reviews, third-party assessments, and patient and employee feedback to determine success, the Chamber cannot support a bill that takes a step backward by removing flexible decision-making from the leadership who knows how to best care for patients.  This is especially true when that bill also threatens to force those leaders into offering fewer beds and less access as an unintended consequence of compliance.  Let's let local leaders lead, and let's foster a multipronged approach to come at this crisis from every angle, rather than a mandate that serves as a shortcut.
Read our letter to Senator Kim Ward, encouraging the Senate to vote "no" on ratifying H.B. 106.