PA Senate Sends code bills Back to House
Source: PA Chamber of Business and Industry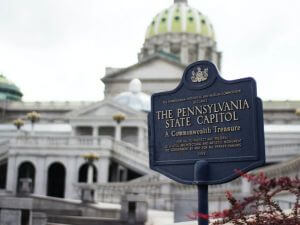 The Pennsylvania Senate passed a pair of budget-related bills last week, sending fiscal code legislation back to the House of Representatives where their fate remains uncertain as lawmakers continue to negotiate key components of the state budget.
Although Gov. Josh Shapiro signed Pennsylvania's main budget last month, disagreements between the administration, Republican-controlled Senate, and Democrat-controlled House have stalled progress on code legislation needed to direct more than $1.1 billion in state spending and other policy priorities.
One of the Senate-passed fiscal code bills, House Bill 1300, includes several important provisions: it authorizes funding for increased reimbursement rates for first responders; provides regular allocations for hospitals and judicial fees; and formally approves already in-progress expenditures related to community colleges, public libraries, and school breakfast programs. The bill also provides a tuition freeze for state system schools.
Some Senate Democrats criticized H.B. 1300 for not including other measures, such as funding for the Whole Home Repairs program or a stipend for student teachers. Amendments seeking to secure funds for these programs were defeated earlier on Wednesday. The bill ultimately passed in a bipartisan vote of 29-18, with Sens. Lisa Boscola (D-Lehigh) and Anthony Williams (D-Philadelphia) voting for it with Senate Republicans.
Separately, Senate Bill 757 addresses other areas of the original budget deal reportedly brokered between Senate Republicans and Gov. Shapiro, including the creation of the Pennsylvania Award for Student Success (PASS) scholarship program and $150 million in new funding for the Educational Improvement Tax Credit program. This legislation passed by a vote of 28-19.
In a joint statement, Senate GOP leaders characterized the passage of these bills as another step in the negotiation process.
"With today's action by the Senate, it is imperative that the House return quickly to session to complete the work of the people they represent, even if to provide a counteroffer to what has been passed," Senate President Pro Tempore Kim Ward (R-Westmoreland) said.
The state House of Representatives is currently scheduled to reconvene in late September, though a spokesperson for House Majority Leader Matt Bradford (D-Montgomery) has previously indicated the lower chamber may return sooner "if an agreement is reached."
###
Founded in 1916, the Pennsylvania Chamber of Business and Industry is the state's largest broad-based business association, with its membership comprising businesses of all sizes and across all industry sectors. The PA Chamber is The Statewide Voice of BusinessTM.