BUSINESS, LABOR, LAWMAKERS UNITE FOR PERMITTING REFORM
Source: PA Chamber of Business and Industry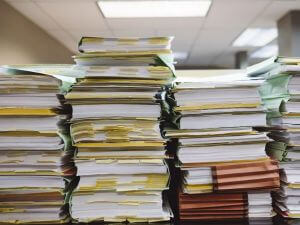 Last Tuesday, state and federal chamber officials hosted a virtual press conference alongside organized labor leaders and a bipartisan pair of state senators to express their shared support for enacting permitting reforms to make Pennsylvania a more competitive state for business.
Senators Kristin Phillips-Hill (R-York) and Lisa Boscola (D-Northampton) joined the group to discuss the bipartisan passage of Senate Bill 350, legislation the PA Chamber hailed in a statement as a "generational opportunity" that would lead to "more jobs, greater transparency, and ultimately, a stronger economy."
During his introductory remarks, U.S. Chamber Senior Vice President of Policy Marty Durbin highlighted the Permit America to Build Coalition, a nationwide advocacy effort calling on federal lawmakers to enact "meaningful, durable permitting reform legislation" by the summer's end.
"We have over 350 different organizations from every corner of the country and every industry represented," Durbin said. "Our friends from the environmental community and from organized labor have all come together to say, 'we have a historic chance here to really make a difference and build this economy of the future.'"
In March, the PA Chamber joined the coalition in sending a letter to Congress, outlining broad support for reforms centered on predictability, efficiency, transparency, and stakeholder input.
"The biggest obstacle we have in front of us right now has been permitting reform," Durbin continued. "It simply shouldn't take longer to get a permit than it does to build a project, but that's what we're dealing with right now at the federal level. It can take roughly five years on average to get a permit, and many projects take far longer than that."
"The good news is there's bipartisan support in Congress for doing something. That is why we are working with our partners at the state level and focusing on the need for us to continue the momentum and to get this over the finish line," Durbin said.
PA Chamber President and CEO Luke Bernstein put it bluntly: "Pennsylvania needs to be more competitive." He cited the Commonwealth's notoriously difficult permitting system as part of why the state has seen alarming numbers of businesses and workers leave for other states.
"Pennsylvania loses out on critical investments if we have an antiquated, outdated permitting structure," Bernstein said. "When we look at recent examples, U.S. Steel just built a $3 billion investment – 900 good-paying jobs, average salary over $100,000/year – in Arkansas.
"And when Gov. Hutchinson announced that U.S. Steel was going to make this infrastructure investment in Arkansas, he said that they would move into the building before they could have ever even gotten a permit here in Pennsylvania," Bernstein continued. That's not acceptable."
Echoing this sentiment, Sen. Phillips-Hill, the prime sponsor of S.B. 350, told the story of one constituent who moved his business to West Virginia and told her he had the new facility up and running faster than he could get the permits necessary to build in Pennsylvania.
"We have a rare and unique opportunity to address the issue," Phillips-Hill said.
Bernstein pointed to the PA Chamber's comprehensive permitting reform plan, which offers solutions to modernize and streamline the way permits are reviewed and appealed in the Commonwealth. Additional reforms include actions to save agency resources, address permit deadlines, and establish a set timeframe in which permit decisions must be made.
Many of these reforms are contained within S.B 350, Phillips-Hill's legislation that passed the Senate earlier this summer. Among its reforms, the bill would require state agencies to evaluate their permit decisions, examine delays, and create a list of all permits offered by state entities.
Additionally, Senate Bill 350 would create an accessible tracking system for applicants to monitor the status of their permit request online – which invited an appetizing analogy:
"If you order a $15 pizza from Domino's, you can go to their app and see where that pizza is every step of the way," Bernstein said. "But if you put in for a $15 million permit at DEP, you have no idea where it is in the process. We can streamline that and be more transparent."
Jeff Nobers, executive director of both the Builder's Guild of Western Pennsylvania and Pittsburgh Works Together said permitting reforms efforts are supported by organized labor.
"We agree on this wholeheartedly. It's very logical," Nobers said. "If businesses can't get the permits to construct, the trade unions don't work. Nothing could be more simple than that."
Sen. Boscola agreed. "Whether it's building roads, houses, pipelines, solar fields, energy, broadband – you name it," she told reporters. "These delays can often make or break a project."
Senate Bill 350 is currently awaiting action in the House State Government Committee.
You can read more coverage from this event in City & State PA, the Pittsburgh Post-Gazette, the Pittsburgh Business Times, and The Center Square.
###
Founded in 1916, the Pennsylvania Chamber of Business and Industry is the state's largest broad-based business association, with its membership comprising businesses of all sizes and across all industry sectors. The PA Chamber is The Statewide Voice of BusinessTM.