New Member Highlight – GetHRready
Is your company HR Ready?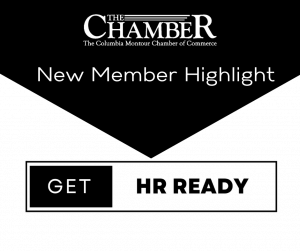 Everyone knows their company needs an HR Handbook.
Everyone knows fast and effective responses to employee complaints can protect the company from lawsuits…and if you get a complaint, are you trained on what you should ask?
Everyone knows you can't improve what you don't measure; and not measuring your HR compliance can result in blind spots and costly surprises.
We may know these are all true, but the reality for many companies is that a full-time HR Department is not feasible.  But they can't ignore their legal obligations and risks by doing nothing.
GetHRready is the leader in offering fast, simple and economical HR solutions for every size business.
Whether it's Just an HR Handbook, Just an HR Hotline, or Just an Audit, we help companies all across the country GetHRready.