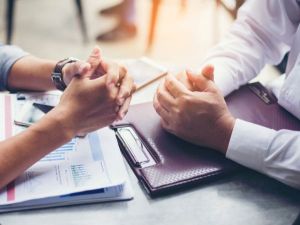 UPS and the International Brotherhood of Teamsters have reached a tentative agreement that averts a strike and prevents service disruptions to consumers and businesses. A major work stoppage would have wreaked havoc on the economy.
Why it matters: A strike by UPS workers could have been the costliest in at least a century. UPS moves $3.8 billion of goods daily. Had a strike occurred, nearly four million small and medium-sized businesses that depend on UPS for delivery of critical goods would have been affected.
What we did: Last week, the Columbia Montour Chamber joined a coalition letter to the White House detailing the harm a strike would cause and asking the administration to help both sides come to an agreement as it did in both the railroad and West Coast port terminal contract negotiations.
The US Chamber's take: "The Chamber commends UPS and the Teamsters on reaching a tentative labor agreement that prevents work stoppages and returns certainty for the many businesses and consumers that rely on UPS and its workers," said Chamber President and CEO Suzanne P. Clark. "While the agreement is a win for the nation, this and other negotiations are a reminder that unnecessary brinksmanship can do lasting damage to our businesses, consumers, and the workforce critical to our nation's success."
The Columbia Montour Chamber's take: "Already, an audible sigh of relief is heard among business owners and consumers in our region.  We're grateful to the U.S. Chamber for organizing a nationwide response, the Administration for hearing that response, and for both UPS and the Teamsters for their work to reach an agreement.  The state of the economy and all of its unpredictability means that business owners are riding wave upon wave of anxiety.  Averting a strike is a most welcome reprieve," said Chris Berleth, CMCC President.
Looking ahead: Union workers will vote on the agreement starting on Aug. 3.
Looking for more on this subject?  Read our previous article: