Last Week in the Legislature
July 25, 2023
Source: PA Chamber of Business & Industry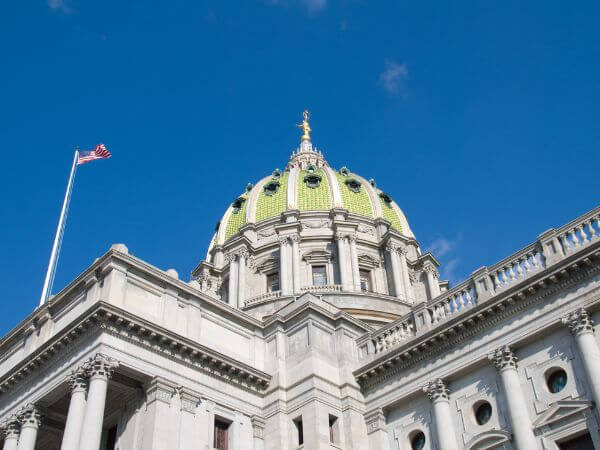 State budget negotiations remained stalled in Harrisburg last week as the House and Senate stand in recess and are not scheduled to reconvene until September. On the other hand, Senate President Pro Tempore Kim Ward (R-Westmoreland) offered a glimmer of hope, telling ABC 27 news on Friday, "I'm sure at some point in August we'll be able to get the general appropriations signed…"
Of course, the House and Senate must still reach an agreement on various code bills that are passed in conjunction with the budget and dictate how funding is allocated. Additionally, other budget-related bills (like funding for state-related universities) remain unresolved at this time.
Further complicating the resolution to this year's budget standoff is the resignation of Democratic State Rep. Sara Innamorato (D-Pittsburgh), who announced Wednesday that she would step down to focus on her campaign for Allegheny County Executive.
Innamorato's departure leaves the partisan makeup of the House in a 101-101 tie, ostensibly stripping House Democrats of their status as the majority party. However, the rules package adopted in March included a provision enabling the caucus to retain its majority powers in the event of a vacancy until a special election has been conducted. A special election for Innamorato's seat has been scheduled for Tuesday, Sept. 19, one week before the House returns to the legislative session.
In a press conference on Thursday, House Republican Appropriations Chairman Seth Grove (R-York) said that Innamorato's resignation, paired with the ongoing budgetary gridlock, means that any substantial movement on the budget agreement will likely be delayed until at least October.
Need a refresher on what was included in this year's budget bill? Click here to read the PA Chamber's 2023-24 State Budget Rundown.
###
Founded in 1916, the Pennsylvania Chamber of Business and Industry is the state's largest broad-based business association, with its membership comprising businesses of all sizes and across all industry sectors. The PA Chamber is The Statewide Voice of BusinessTM.