Member News – July 12, 2023
Ronald McDonald House of Danville Hosts Camp Dost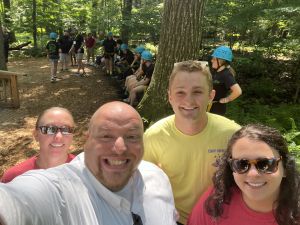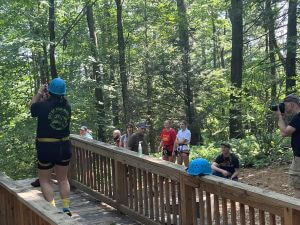 Congratulations to the Ronald McDonald House of Danville, which is hosting another successful year of Camp Dost, a summer camp for pediatric cancer patients. This year, the Chamber had an opportunity to visit the camp (which takes place at Camp Victory in Millville during media day. Well done!
Encina Leadership Team Provides Updates, Answers Questions from Community
In June, Encina's leadership team hosted a community outreach event in neighboring Sunbury to discuss the project's benefits, including job creation and economic impacts, protecting the environment, and community safety.  Encina reported great conversations with members of the community and answered nearly two hours of questions.  For more information on the project, visit the Encina website, here.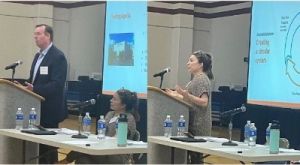 Check out the economic impact study conducted by the Pennsylvania Manufacturers' Association in April 2022.
Berleth Speaks to Danville Borough Council
Special thanks from the Chamber to the Danville Borough Council, who hosted Chamber President Chris Berleth for public comments on July 11, 2023.  Hoping to connect with Chamber staff about programming and events?  We'll be using the Fall to connect with members left and right!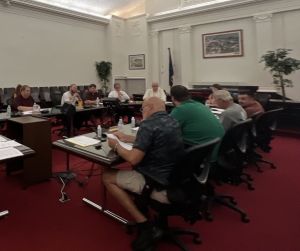 The Benton Rodeo is considered one of the best of over 65 rodeos east of the Mississippi River, as voted by the American Professional Rodeo Association and draws cowboys and cowgirls from all over the country as well as Canada. They come to the rodeo to show what they've got and to compete with the best of the best. The Benton Area Rodeo Association is a non-profit organization whose goal is to stimulate tourism to the Benton area to provide fundraising opportunities to Local Charities, Service Groups, Fire Companies, Ambulance Associations, Scouts, and Churches. This event is growing each and every year, so don't sit at home. Come be a part of this awesome event. You won't be disappointed.
WWII Weekend Happening in July
The annual WWII weekend hosted by the Stuart Tank Memorial Association will be happening July 14th - July 16th.  This free event features battle and weapon demonstrations, and military and food vendors. Learn more.
Columbia Montour Visitors Bureau's Digital Quarterly Magazine is out now
Enjoy the Summer edition of the Columbia Montour Visitor's Bureau's Quarterly Digital Magazine. 
McBride Library to host Penn State Extension
Join Penn State Extension Master Gardener Leen Pham for a free, in-person presentation on "Houseplant Care" on Tuesday evening, July 18, from 6:00 to 7:30 p.m. at McBride Memorial Library, 500 Market Street, Berwick. Advance registration is not needed. Learn more about the McBride Library's programs.
Miller-Keystone Blood Centers in Need of Donations
Blood supplies drop in the summer and Miller-Keystone Blood Centers are in need of all blood types.  To learn more about giving blood and finding a donation center click here.
Commonwealth University - Bloomsburg Offers Parking Help
Commonwealth University - Bloomsburg is making their hospital parking lot available until classes start on August 21, 2023, for those customers and business owners who are losing their parking spaces due to the construction on the East Pine Avenue lot construction. Thank you to Commonwealth University - Bloomsburg for the help to Bloomsburg businesses.
Kawneer helps with Visitor Bureau Upgrades
The Columbia Montour Visitors Bureau welcome center at 121 Paper Mill Rd. in Bloomsburg got some much-needed front and back door upgrades with the help of fellow chamber member Kawneer. Stop in and see the new doors Monday - Friday 8:30 am - 4:30 pm and Saturday 9:00 am - 1:00 pm.
Drive-through Senior Expo Planned
On Wednesday, August 2, 10:00 am - 1:00 pm, a Drive through Senior Expo will be sponsored by State Representative Robert Leadbeter's office. See flyer for more details.
Celebration Villa of Berwick Collecting Pet supplies
From now until the end of July Celebration Villa of Berwick will be collecting the following supplies for Rescue Pets Serving Vets in Benton, PA: Clorox, Odiban, Paper Towels, Small Dog Collars, Leashes, Pee Pads, Gallon Sized Plastic Zip Lock Bags, 50/30/13 Gallon Garbage Bags, Laundry Detergent (HE), (4) Health Puppy Food From Tractor Supply.
The donation box will be inside the front door of their facility at 2050 W. Front St. Berwick.
Mark Sassani Show at The Exchange
Now through July 21st Mark Sassani's Solo Show will be at The Exchange.  His fine-art expression consists mainly of colorful landscapes of east-central and northern-tier Pennsylvania. See full show details here.
CSIU To Hold Free Training
Educators, First Responders, and Community Members register today for free trainings on Youth Mental Health First Aid and QPR Suicide Prevention.  See a full list of dates and times here.
IMC to host Webinar Series
The Innovative Manufacturers' Center will be hosting a free four-part webinar series about attracting and retaining employees. The series starts July 25th.  See full details.
NEPIRC Manufacturing Day: October 13
Join NEPIRC on Friday, October 13th to celebrate the many contributions of our region's manufacturing industry! At Manufacturing Day, you'll be able to see product demonstrations; learn more about the cool products made right here in our local communities, and more!
Stunning fall foliage and cooler temperatures create the perfect atmosphere for this first annual, family-friendly downtown Bloomsburg event.  Read more.