Member Highlight – Genesis House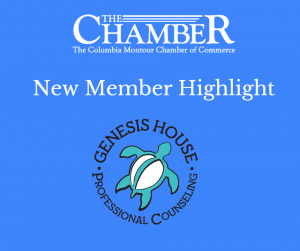 We are pleased to highlight Genesis House who joined the Chamber in May of 2023.
Genesis House, Inc. was established in May 1985 and provides substance abuse counseling services to both male and female adults, and adolescents.
The main focus of their substance abuse program is on creating and developing acceptance and awareness of the addiction process, role fulfillment, expansion and use of support services, and cognitive behavioral change to support recovery. To learn more about their services click here.