Manufacturing Planning for What's Next
There is room for much debate among economists about whether we are in, or on the brink of, another recession. Last month, Reuters reported that US manufacturing may already be in a recession based on the Institute for Supply Management's monthly report. New orders dropped significantly from a year ago, more manufacturers reported a decrease, rather than an increase in new business, and February was the fourth straight month that U.S. Manufacturing contracted.
This article isn't designed to give an opinion on whether we're in a recession. For some manufacturers, sales soared during the pandemic and beyond as consumers flocked to the grocery store or embarked on long-anticipated home improvement projects, while others saw sales recede as apprehensive buyers cut back on discretionary spending. Regardless of whether companies flourished or struggled during the pandemic, many are still haunted by the memory of how the great recession impacted their business and may be looking for ways to help mitigate the impact. Here are some action steps to consider as you hope for the best and plan for the worst: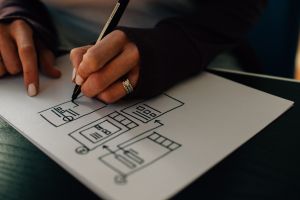 Secure Additional Financing
Even if you don't need it at the moment, now may be the time to work with your bank, especially for those manufacturers who have seen an increase in sales over the last few years as lenders look favorably on strong cash flow and income. Securing an available line of credit will ensure adequate liquidity if you encounter a slowdown in business.
Evaluate Your Product Offerings
Are there product lines that are draining valuable resources that could be rerouted to your most profitable lines of business? Or, investing in a new product that you have been considering?
Consider an Acquisition
Navigating a recession can be even more challenging for small manufacturers that haven't yet built up the reserves or are carrying significant debt that is subject to rising interest rates. Suppliers, or even competitors spooked by an impending recession, may be more willing to engage in conversation.
Devise a Back-up Plan
I expect most manufacturers are approaching 2023 with a conservative profit plan. But what's the plan if things are worse than anticipated? Do you know what projects will need to be put on hold or what expenses will need to be curbed if sales drop or costs continue to soar? It doesn't need to be down to every detail, but having a high-level plan to react will allow for the ability to pivot quickly should the need arise.
Communicate
Make sure there is clear and transparent communication up, down, and sideways. Have open and honest communication with the board and/or outside investors about concerns and realistic forecasts to avoid unexpected surprises. Today's workforce is craving communication now more than ever. Employees want to know what the plan is, how it could impact them, and whether their job is stable. Without clear communication, employees are left to their own assumptions which most likely will not be accurate and could lead to avoidable workforce vacancies.
For more information regarding our manufacturing experience, be sure to visit McKonly & Asbury's Manufacturing Services page, and don't hesitate to reach out to a member of their manufacturing team.
###
As an owner of the Dale Carnegie Mid-Atlantic franchise, McKonly & Asbury is able to offer an extension of services to our clients and friends of the firm, expanding our expertise in the areas of leadership, team building, and people development as Dale Carnegie offers programs in leadership, management development, customer engagement, service, sales, communication, and more.