Chamber Announces Leadercast: Amplify Lineup
The Columbia Montour Chamber of Commerce, in partnership with the Community Giving Foundation's Women's Giving Circle, is pleased to announce the lineup of speakers who will be showcased during this year's Leadercast Women: Amplify, which will be held on April 25, 2023, at the Pine Barn Inn, Danville, PA.
The women speakers were carefully selected to speak on encouraging women to unlock and amplify their authentic voices. Attendees will walk away inspired to speak up and share their wisdom, ideas, and passions.
Speaker Lineup
This half-day event will feature speakers Judi Holler, Kim Anthony, and Amy O'Dell, and will include breakout sessions facilitated by the Community Giving Foundation's Women's Giving Circle.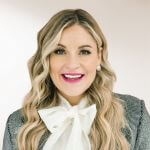 Judi Holler is the creator and founder of Haus of &. Judi embraces the improv mindset of "Yes, and" to manage fear, reduce anxiety, build confidence, and embrace disruption. Her deepest desire is for you to UNLOCK THE POWER OF &.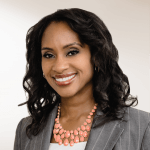 Kim Anthony overcame overwhelming odds to become a US National Gymnastics Team member and the first African American female to receive a UCLA gymnastic scholarship. Kim's mission includes helping women overcome past pain, embrace their worth, and fulfill their purpose.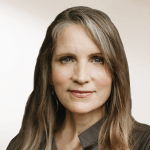 Amy O'Dell is the Founder and CEO of Jacob's Ladder, a non-profit school and research center in Roswell, Georgia. As a leading healthcare innovator and global pioneer in special needs education, Amy gives people with neurobiological delays or disorders a clear path to hope, healing, and transformation.
This year's facilitators will include Linda Brown, Service 1st Federal Credit Union, Christine Orlando, Community Giving Foundation, and Stephanie Andreacci, President of the Bloomsburg School Board.  The event will open with remarks from event sponsor Geisinger and an icebreaker led by Brianna Apfelbaum and Patti Leighow of the Women's Giving Circle.  The event will include lunch, sponsored by My Benefit Advisor.
To attend, purchase tickets here.