Welcome New Member: Caldwell Consistory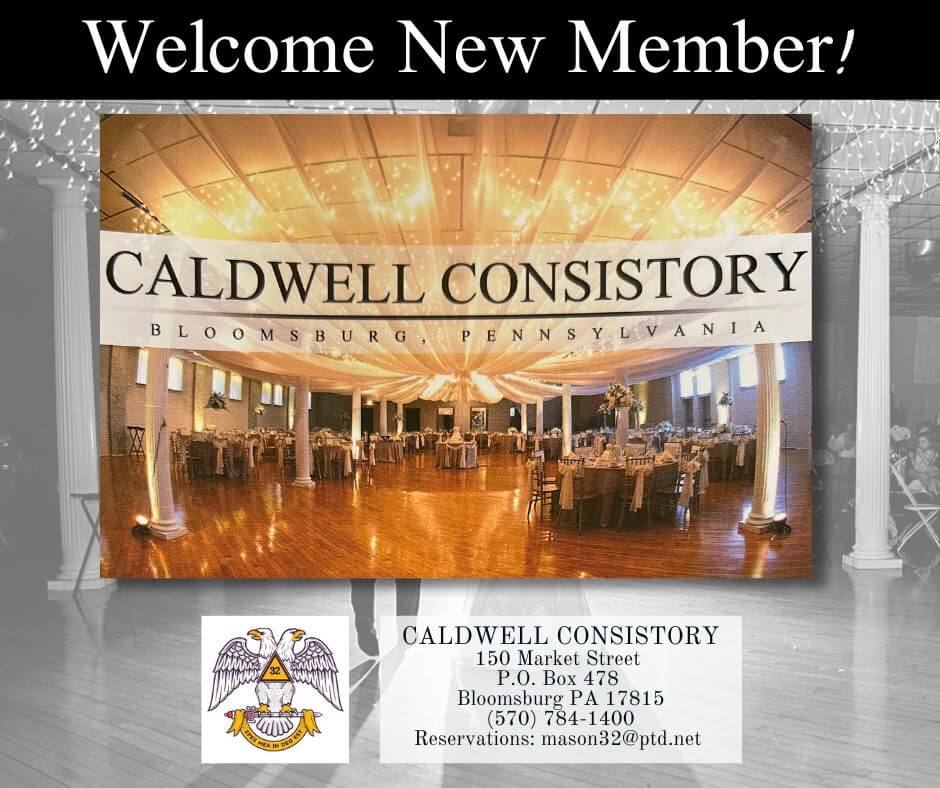 Built in 1906, the Caldwell Consistory is a historic building on the town square that is owned and operated by the Valley of Bloomsburg Scottish Rite, a fraternal organization dedicated to giving back to the community. The building is a centrally located venue for parties, proms, receptions, promotional events, concerts & theater. Weddings and receptions are elegantly staged, accommodating up to 300 guests in the large dining room, 200 guests in the small dining room, a 600-seat theatre, parlor, and learning center.
Given its size and the organization's dedication to community service, the Caldwell Consistory, in addition to serving as a venue for private events, regularly hosts events that are open to the public, many of which are free to attend.
Upcoming family events include a March 10 Family Fish Fry, a one-act play called "Voices of the Crucifixion" (free and followed by light refreshments), and an April 14 Spaghetti Dinner (with a building tour at 6 pm).  A recent host to a high school prom, and perhaps best known in Bloomsburg as the site of the Bloomsburg Public Library's Oktoberfest, and BTE's "Treefest", the Consistory's spacious venue will be a great asset to Chamber members.
To learn more about the Caldwell Consistory venue space, upcoming events, or membership in the Bloomsburg Valley Scottish Rite contact the organization at (570) 784-2522.
Welcome to the Chamber!