Submit Your Content for Business Matters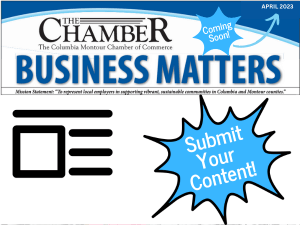 The Columbia Montour Chamber is pleased to continue its partnership with the Press Enterprise for Business Matters, a quarterly print tab publication distributed to the newspaper's online and print readership.  March 29 is the deadline for content submissions ahead of the April 4 publication. Don't miss the chance to advertise to this wide audience.
Submit content to the Chamber by emailing stories, pictures, and testimonials here.