LEADERSHIP CENTRAL PENN (LCP) IS NOW ACCEPTING APPLICATIONS FOR THE CLASS OF 2023-24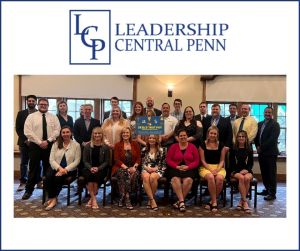 Leadership Central Penn (LCP) is a nine-month program designed to educate, involve, and motivate a select group of area residents for positions of leadership.  The program seeks a diverse group of individuals with an interest in assuming effective leadership roles in their organizations and our communities so as to equip them with a better sense of the community and an enhanced leadership and professional development experience.  Participants in the program are chosen based on their expressed commitment to the community and their demonstrated leadership potential.
Check out the flyer to learn more.
Click here to apply online.