Member News – January 18, 2023
After four years, the downtown festival will return to Main Street in Bloomsburg.  For more information, visit www.downtownbloomsburg.org.
Chicken noodle soup can feel like a cure-all because of its anti-inflammatory properties, but not all cold and flu remedies are as effective. See which tips to embrace and which to erase.  Check out the full blog post.
Check out this great guest post from Zimmer Insurance - did you know that 9% of crashes are tire-related?
Here's some great safety tips - especially important - don't forget your furry friends during a winter storm!
Stay ahead of changing construction methods and code requirements. Partnering with The American Institute of Architects, Kawneer's next webinar will help businesses understand the types of aluminum windows, current testing standards, installation methods and performance.  Register here.
PA CareerLink to Host Recruitment Event January 19
The PA CareerLink will host a recruitment event for The Merrick Group, including entry level nuclear positions at the Berwick Power Plant from 9:00am to 12:00pm.  Call (570) 387-6288 for more information.
Bloomsburg Public Library and PA CareerLink to Host Introduction to Google Apps - January 20, 11am
Held at the library on January 20, at 11:00am, this program is offered to both beginners and intermediate level learners who hope to unlock the fantastic tools built into their Google accounts.
Thomas Beaver Free Library Invites You to Super Saturday - There's Something for Everyone!
On January 21, drop in from 10am to 2pm for rock painting, crafts, building and other fun activities for kids of all ages!
Learn about Quality of Earnings reports, why they are beneficial to business owners or acquirers, and learn how it can be used to assist with business planning.  The webinar is free, and offers one "specialized knowledge" CPE credit.  Register here.
This in-person workshop will help aspiring entrepreneurs take the first step to business success in Union, Montour, Northumberland, Snyder, Juniata, and Perry counties.
Learn about applications and licenses needed to start a business, different types of business structure (sole proprietorship, LLC, etc., financing options, presented by a local banker, types of insurance a new business will typically need, presented by a local insurance agency, and SBDC Services available as you start your business.
Registration required.
COLUMBIA COUNTY CHRISTIAN SCHOOL TO HOST PARENT AWARENESS NIGHT JANUARY 26
Agent Porter from the Williamsport FBI will be presenting at the school on Thursday, January 26th 2023, 7:00pm-8:00pm, on variety of topics.
Event is open to the public. Please note, this presentation is intended for adults only.  The event will cover topics such as online dangers, child sexual abuse and exploitation.
TURKEY HILL BREWING COMPANY TO HOST JOHN MORGAN KIMOCK ON THURSDAY NIGHTS IN JANUARY
Astrology Days Records Presents John Morgan Kimock - Thursday Night Residency Jan 19 and 26.  Catch John and his rotating cast of friends and family on any thursday in January.  Turkey Hill Brewing Company is an intimate setting with great food, beer and lodging.
No ticket is required, but seating is limited. Donations suggested.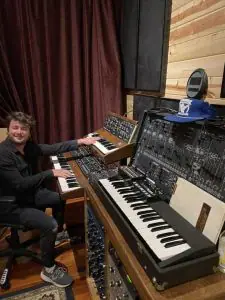 LIONS GATE APARTMENTS TO HOST KEVIN HAILE
Lions Gate Apartments will host free community events.  On January 26, Kevin Haile returns with piano and percussion from 6pm - 8pm.
TOWN OF BLOOMSBURG ANNOUNCES VOLUNTEER OPPORTUNITIES
There are vacancies on the following boards/ commissions for the Town of Bloomsburg. Interested candidates who live within the Town of Bloomsburg should submit a letter of interest to the Town of Bloomsburg located at 301 E. 2nd Street, Bloomsburg, PA 17815. You can also e-mail your interest to: info@bloomsburgpa.org.
(1) Code Appeal Board- Term expires 12/31/2025.
(2) Code Appeal Board Alternates. Terms expires 12/31/2025.
(1) Human Relations Commission. Term expires 12/31/2024.
(1) Planning Commission- Term expires 12/31/2024.
(1) Shade Tree Commission- Term expires 12/31/2027.
(1) Zoning Hearing Board Alternate. Term expires 12/31/2024.
STEINBACHER, GOODALL & YURCHAK TO HOST 'TRUST TAKEOVER' WEBINAR JANUARY 24
Make a New Year's resolution to keep your hard-earned assets safe!
Protect more of your wealth this year and provide a legacy for future generations. Learn how you can establish a financial readiness plan today that accounts for the healthcare challenges of tomorrow. If you've ever thought about setting up a trust, then this webinar is for you!  Register here.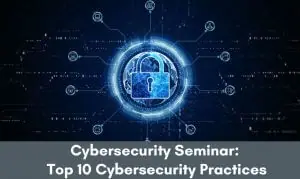 Join David Hammarberg, Partner and leader of the firm's SOC, Cybersecurity, Forensic Examination, and Information Technology practices, as he discusses the top 10 security practices your firm should currently be doing or implementing in the next year. Security is always changing, and organizations need to assess risks and mitigate those risks quickly. What use to be seen as cutting-edge security has become essential for organizations. You know what I'm talking about if you have recently filled out a cyber insurance application. We will discuss how each organization's goals should be to move their security footprint further and further to the next level. Each attendee should leave knowing they have some actionable steps to make their organization more secure.  Register here.  
NORTH SHORE RAILROAD CREATES "SHOP MANUFACTURED LOCAL" CAMPAIGN
On social media, North Shore Railroad has kicked off a new campaign, highlighting the businesses which don't have boutiques or storefronts, but which manufacture their products right here in Pennsylvania, and ship them via freight.  Be part of the campaign and support your neighboring businesses by using the hashtag #SHOPMANUFACTUREDLOCAL.