Chamber Grieves Friend & Mentor Dr. Vincent J. Matteo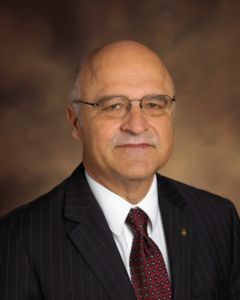 Last week, the Chamber industry in Pennsylvania lost a giant.  Dr. Vincent J. Matteo, former President and CEO (retired) of the Williamsport Lycoming Chamber of Commerce, passed away on January 9, 2023 at Geisinger Medical Center in Danville.  A friend and mentor to Chamber executives across the Commonwealth, Dr. Matteo served as a Chamber professional in central and northeast Pennsylvania for 37 years.  In service to the profession, Dr. Matteo was especially involved with the Pennsylvania Association of Chamber Professionals, where he left an indelible mark on the lives and careers of those around him.
Columbia Montour Chamber of Commerce President/CEO Fred Gaffney is one of those individuals impacted by the legacy of Dr. Matteo.  He said, "Since I began working for the Chamber in 2002, Vince had been a mentor to me and many others in the profession across the state. You always wanted to have a seat at the table with Vince. Our sincere condolences to the Matteo family and the team at the Williamsport/Lycoming Chamber of Commerce."
Dr. Matteo's obituary was published in the Williamsport Sun-Gazette, and may be found here.