Welcome New Member – The Venue at Liberty Valley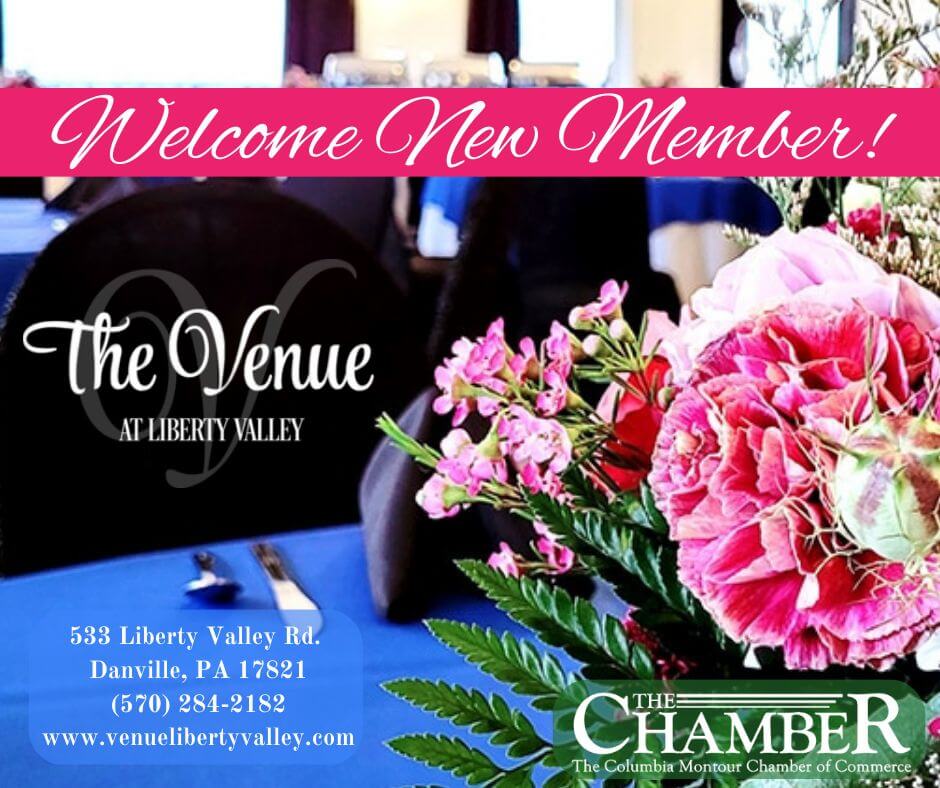 The Venue offers over 10,000 square feet of usable indoor space, including three main event rooms, a cocktail lounge sporting a nearly 40 foot bar, two luxury suites, and an outdoor seating area on the deck. Large windows offer ample natural lighting to illuminate the luxurious grey washed wood floors, crystal chandeliers, and elegant granite countertops.
Enjoy a panoramic view under airy 19 foot ceilings in The Main Ballroom, privacy and rays of natural sunlight in The Liberty Room, and the perfect meeting and reception space in The Valley Room. Outdoor events space is also available, but all of the space is amplified by a professional staff and in-house caterers who can help with your wedding, bridal shower, birthday party, or corporate meeting.
Welcome to the Chamber!
Learn more about The Venue at Liberty Valley by visiting their website.