Welcome New Member – ZenBusiness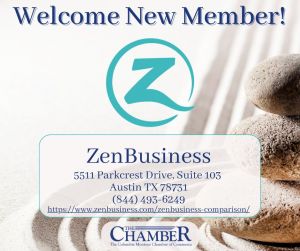 The Columbia Montour Chamber is pleased to welcome to its membership ZenBusiness. 
ZenBusiness makes it easy to start, run, and grow your business. They are a small business that is excited about helping other entrepreneurs realize their dreams of creating and growing a successful business. By making business formation easy and affordable, they hope to foster a small business community where owners can connect on a local and national level and help each other grow.
Combining top-shelf products and business formation services, quick processing and turnaround times, worry-free compliance, expert guidance, and dedicated customer support, ZenBusiness keeps prices affordable so you can be sure you're getting top value for every dollar. In fact, their formation packages can save you money, while ensuring you have all the legal documents and business services you need to succeed.
Welcome to the Chamber, ZenBusiness!