Member News – November 9, 2022
BASHAR W. HANNA APPOINTED BY GOVERNOR WOLF
Dr. Bashar W. Hanna, president of Commonwealth University has been appointed to serve on Pennsylvania's Tuition Account Program (TAP) Advisory Board by Gov. Tom Wolf. Hanna's appointment runs from September 2022 to September 2026.  The board advises on the work of the Pennsylvania 529 College Savings Program, which provides families with a tax-advantaged way to help save for their children's higher education.  Read more.
ENCINA RELEASES EXPECTED PROJECT TIMELINE
Construction on the Point Township facility is expected to begin in Q3 of 2023, with the building project to take place in two phases.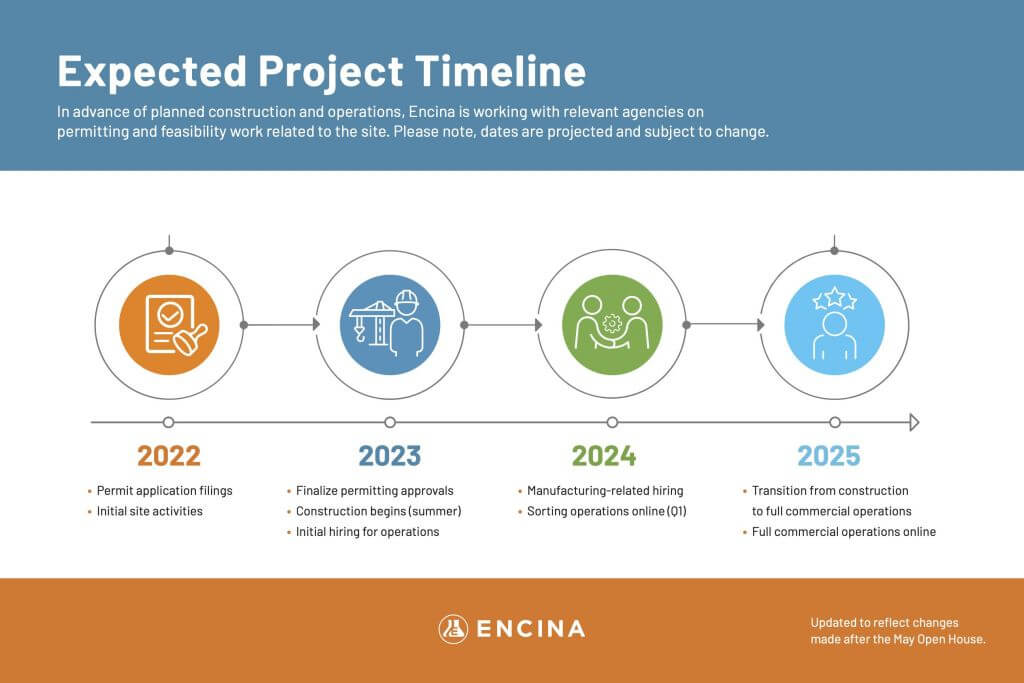 WALNUT STREET CULVERT STORMWATER MITIGATION PROJECT RECEIVES $60,000
This project in the Town of Bloomsburg received the funds from the Appalachian Regional Commission.  Read more.
THE EXCHANGE TO HOST GUITARIST BROOKS WILLIAMS TONIGHT
Tonight, stop in to 24 East Main Street in Bloomsburg to see the Georgia-born song wrangler, guitarist, and Roots Music Connoisseur.
UGI URGES ELIGIBLE CUSTOMERS TO APPLY FOR LIHEAP
UGI encourages eligible natural gas and electric customers to apply for the federal Low Income Home Energy Assistance Program (LIHEAP) funds to help cover the cost of heating their home this winter. Applications will be accepted by the Pennsylvania Department of Human Services beginning November 1, 2022.
HOME IMPROVEMENT TIP FROM LARRY'S LUMBER!
Check out the latest blog post from Larry's Lumber, which regularly features cost-saving recommendations to keep your homes (and your employees homes) in good condition.
GEISINGER BLOOMSBURG HOSPITAL TO HOST VETERANS DINNER NOVEMBER 10
For the 20th year, Geisinger will host its Veterans Appreciation Dinner.  This year's event is a drive-through event.  For more information, visit here.
KEEP OUR KIDS WARM
As part of its coat request program, Central Susquehanna Opportunities has created an application form which will be accepted through November 11, 2022.  Download the form.
THE BLOOMSBURG VETERANS DAY PARADE IS SATURDAY NOVEMBER 12
Forming at 9am at the Bloomsburg Geisinger Hospital, the parade steps off at 10am.  A short program at the conclusion of the parade will be held at Bloomsburg Fire Hall.  Floats and Participants wanted.  Call 570-594-6539 or 570-594-5549 with questions.
FRIENDS OF BLOOMSBURG UNIVERSITY LIBRARY TO SHOWCASE FACULTY EMERITUS
On November 13 at 3:00pm, join Karl Beamer in the Schweiker Room of the harvey A. Andruss Library for "Forever Fire", a presentation of his decades-long career creating kiln-fired pottery.   Karl is especially known for his interpretations of Japanese ceramic art.  For more information, contact Robert Dunkelberger.
SMALL BUSINESS DEVELOPMENT CENTER HOSTING WEBINARS
"Best Practices for Obtaining and Keeping Media Relationships" 11/15, 12:30pm (in-person)

This in-person workshop will explore how to effectively communicate with the media, including what editors/producers are typically looking for in features. It's intended for business owners, event planners, and marketing managers who want to reach new audiences via print media, radio, and TV.

"How to Make Marketing Easy!" - 11/16 - 12pm (in-person)

Take a deeper dive into the three C's of clarity, confidence, and consistency to show you how to make marketing less of a headache, with a number of stay-sane tips to use along the way.
For these programs and more, visit here.  Hoping to connect with your local SBDC?  Columbia County is served by Wilkes University SBDC, and Montour County is served by the Bucknell University SBDC.
SUSQUEHANNA VALLEY UNITED WAY TO HOST BE KIND POSTER CONTEST
The contest will span across elementary, middle, and high school age groups in Snyder, Union, Northumberland, Columbia, and Montour counties. The competition will be open from October 12th through November 30th.
TOWN OF BLOOMSBURG LOOKING TO EXPAND WAITLIST FOR HOUSING REHABILITATION GRANT
The Town recently received a $500,000 housing rehabilitation grant and encourages interested residents to apply for no-cost repairs.  Read more.
BERWICK'S ANNUAL SANTA PARADE - NOVEMBER 25, 2022
BIDA is the Grand Marshal for this year's event.  Parade takes place at 10:30am, line-up begins at 9:30am.
T-ROSS BROTHERS CONSTRUCTION TO HOST HOLIDAY OPEN HOUSE NOVEMBER 30, 2022
Chamber members are invited to attend!