Weighing Resilience Options for Critical Facilities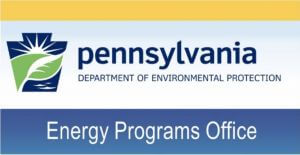 Energy resilience and reliability has become more important than ever, especially with the more frequent occurrence of adverse events such as severe weather and cyber threats.
Pennsylvania's Department of Environmental Protection is searching for owners and operators of critical facilities who are interested in increasing resilience to participate in a no-cost initial feasibility study for on-site energy generation and storage at your critical facility.  If you're interested in participating in the no-cost initial feasibility study, complete this brief survey to apply.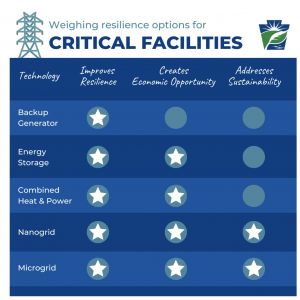 As part of the department's efforts to equip decision-makers, they've also created a pre-recorded webinar to discuss how non-traditional backup systems are different from onsite generation, storage and microgrids, to discuss grants and funding sources available for resilience projects, and to determine how resilience projects can be developed to maximize community impact.