Welcome New Member – Compassus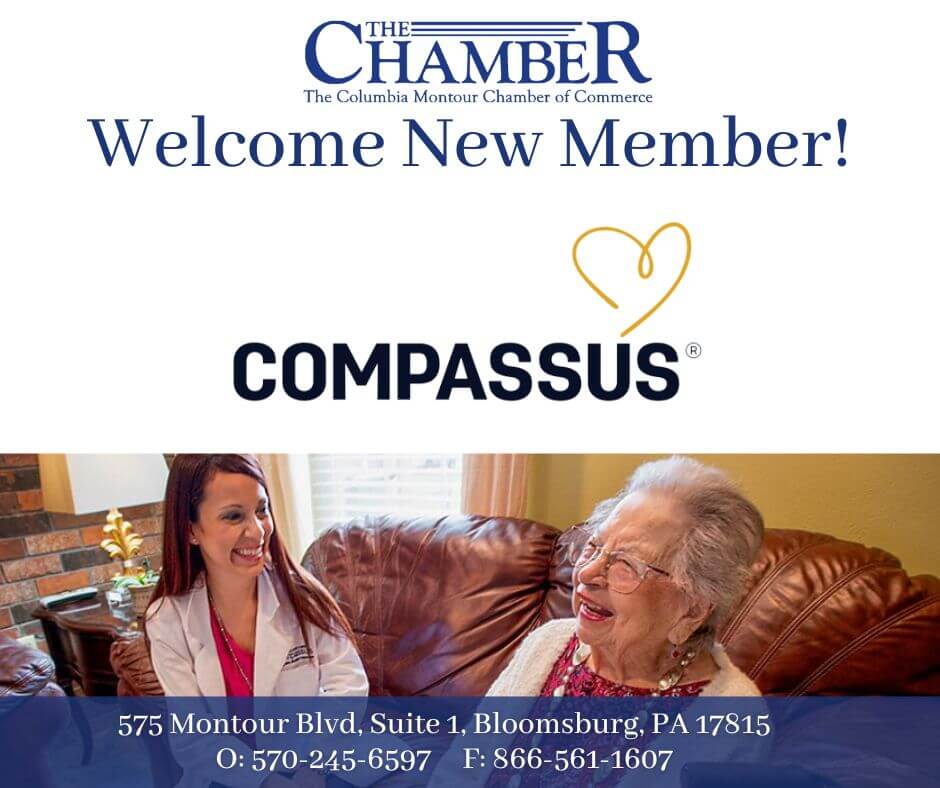 The Columbia Montour Chamber is pleased to welcome as its newest member Compassus, whose Circle of Care now brings to Columbia, Montour & Northumberland counties comfort, safety and quality of life during the transition of life's journey. Compassus focuses on the person – who they are, how they feel and what they need through their Care for Who I Am approach. This approach, along with their comprehensive care strives to meet physical, psychological, social, cultural & spiritual needs. Ultimately hospice is not about dying - rather, for Compassus, it's about helping people live and be as comfortable as they can, wherever they call home, when life expectancy is limited.
Compassus is about providing individualized care, easing the burden on caregivers and surrounding the patient's family with care and support following the transition of their loved one's life to help them through their healing journey. Compassus is Care for who YOU are, where YOU are! With nearly 6,000 colleagues in 200 locations and in 30 states the team at Compassus shared that they feel honored and privileged to provide the gift of hospice to Columbia, Montour & Northumberland county communities. Compassus has various insurance contracts and can host any question and answers when needed to help navigate each patient care plan.
Welcome Compassus, to the Chamber!  For more information, visit: https://www.compassus.com/