Member News – October 12, 2022
SEDA-COG Offers Free Clean & Tune Service
With colder weather approaching, SEDA-Council of Governments (SEDA-COG) is continuing to offer the LIHEAP Clean and Tune program for residents.  This program is a benefit available to provide homeowners and residents the assistance to maintain their new or repaired heating systems and to avoid interruption.  Read more.
Small Business Development Center Highlights Upcoming Webinars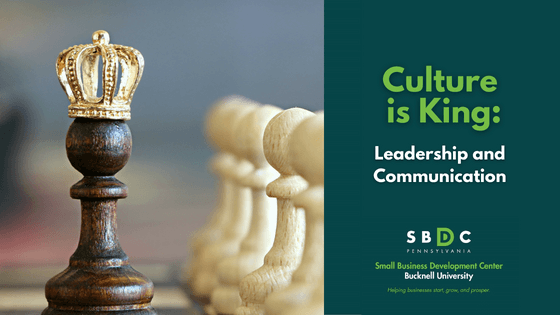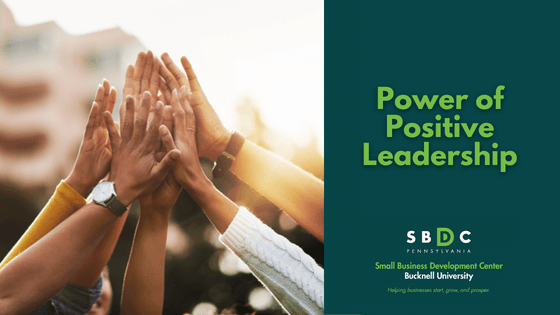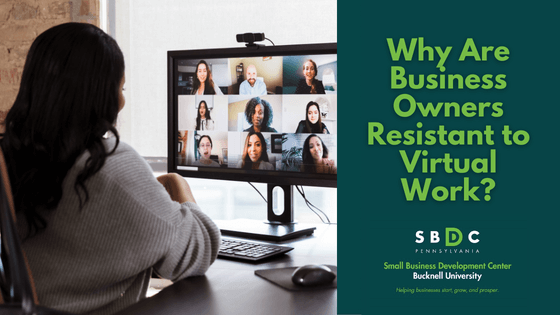 Pennsylvania's Small Business Development Centers are hosting upcoming webinars: Culture is King: Leadership & Communication (October 25, 12pm), Power of Positive Leadership (November 8, 12pm), and Why Are Business Owners Resistant to Virtual Work (November 9, 12pm).  For these programs and more, visit here.  Hoping to connect with your local SBDC?  Columbia County is served by Wilkes University SBDC, and Montour County is served by the Bucknell University SBDC.
SITEexchange Public Art Project Brings Art to the Gumball Machine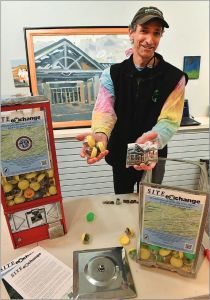 A public art project by Cindi Hron and The Exchange, SITEexchange engaged artists in the central Susquehanna Valley to observe and record, through artistic means, the sites (places) important to them within the region: public places, private places, well-known ones, secret ones -- any places at all worth documenting in paintings, drawings, photographs, or any other artistic medium.  Now, that artwork is available across the region in miniature form - through gumball machines throughout the community!  All of the original artwork will hang at the Exchange Gallery between October 10th and November 18th, 2022.  You've got to check this out.  
Columbia County Traveling Library Hosts Hayrides, Stories, and S'Mores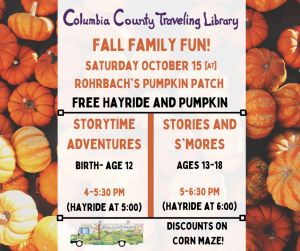 The Columbia County Traveling Library will host Fall Family Fun on Saturday, October 15 at Rohrbach's Pumpkin Patch.  The event will include a free hayride and a pumpkin, Storytime Adventures and Stories and S'Mores.
Girton Manufacturing Co. Recognized
Congratulations to Girton Manufacturing, Co, Inc., who last week received additional National Sanitation Foundation certifications for food service equipment and had a perfect audit!
Welcome (Back) Dr. Portia Brandt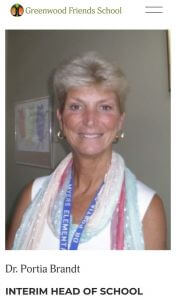 Please join the Chamber in welcoming back Dr. Portia Brandt, who has come out of retirement to serve as Interim Head of School at Greenwood Friends School. Her past experience includes serving as Superintendent of the Muncy School District for 6.5 years, Principal of the Muncy elementary school for 7 years, Principal of 3 elementary schools in the Shikellamy school district for 2 years, among other educational roles. Portia has a Bachelor of Science from the University of Delaware, a Master's of Education degree from Bloomsburg University of PA, and a Doctorate in Education Administration from Widener University. Portia's two sons attended Greenwood Friends School in the 1980s. She also taught at Greenwood and for many years served as a Board Trustee.
PPL Electric Utilities Suggests Cost-Saving Measures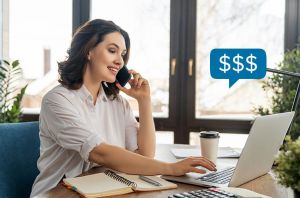 Suggestions include ways to make your business, nonprofit, or your residence more energy-efficient.  Read more.
Maria Joseph Continuing Care Community Hits Goal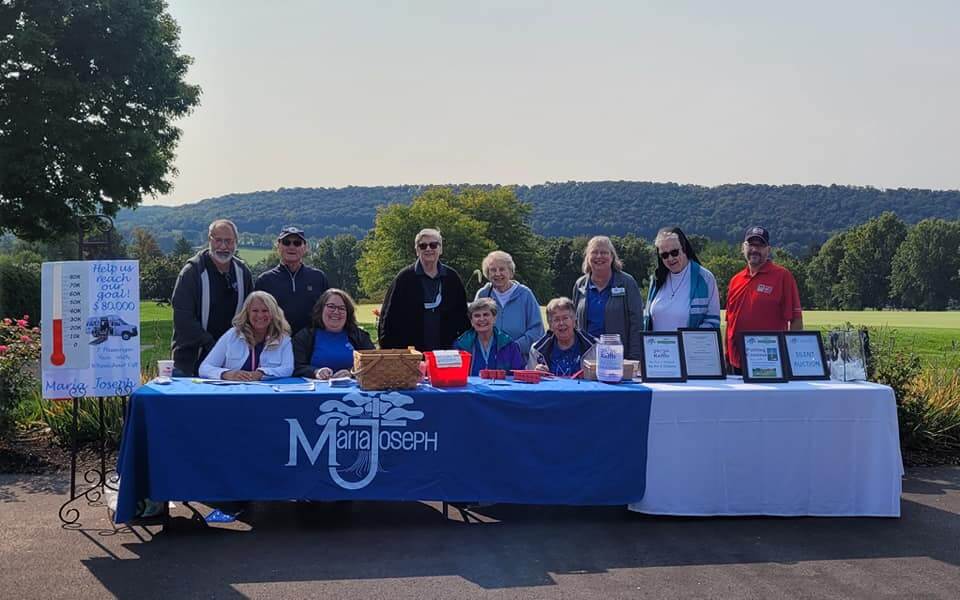 Congratulations to Maria Joseph Continuing Care Community, who recently held their 20th Annual Golf Tournament and raised over $30,000 towards the purchase of a new campus wheelchair van for their residents.  Way to go!
Invitation to Bid for MARC 2023 Lawn Care and Montour Preserve Snow Removal Close Oct. 24
Invitation to bid packets for both contracts are now posted to MARC's website have been posted to the MARC and Montour Preserve Facebook pages, and will be advertised in local newspapers in the coming days. Visit the site for more.
Maria Joseph CCC To Host Trunk or Treat October 26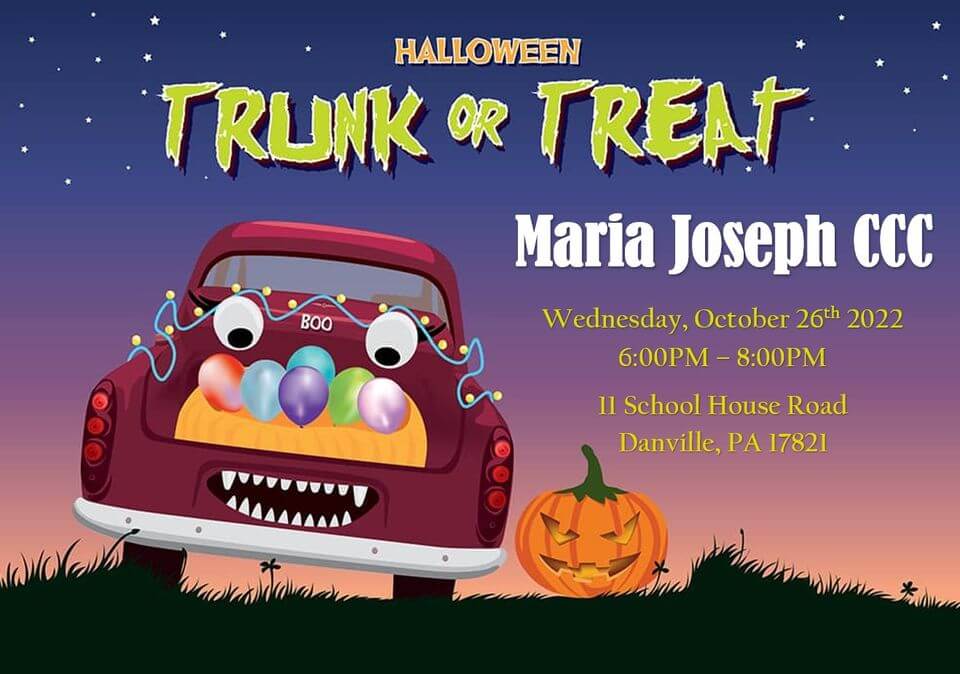 Staff and residents of Maria Joseph are invited to decorate their trunks and pass out candy! The event will be held in the back parking lot of Maria Joseph Emmanuel Skilled Nursing Center. Car set up begins at 5:30pm and event starts at 6:00pm.
Trunk or Treat at Bloomsburg University, October 27, 2022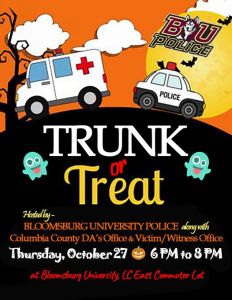 Hosted by the Bloomsburg University Police, the Columbia County DA's Office & the Victim/Witness Office, this event takes place at Bloomsburg University's LC East Commuter Lot.  Call Sgt. Hirko for more information, at 570-389-2211.
Trunk or Treat at Bloomsburg Rehabilitation and Care Center, October 27, 2022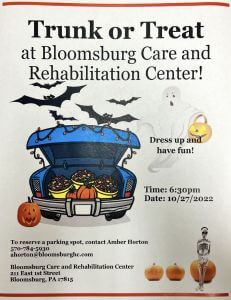 This Trunk or Treat event kicks off at 6:30pm.  Reserve a parking spot by contacting Amber Horton (570) 784-5930 or emailing ahorton@bloomsburghc.com.
Address: Bloomsburg Care and Rehabilitation Center, 211 East 1st St. Bloomsburg, PA 17815
Bloomsburg Area YMCA to Host Trunk or Treat October 28, 2022
Bloomsburg Area YMCA is asking for participants to decorate their trunks and provide treats to hand out. To sign up, email Serena, Youth Development & Family Engagement Director, at shampton@bloomsburgy.org or call the YMCA's front desk at (570)784-0188.
...More Trick or Treating and Trunk or Treat Events
While it's not comprehensive, we've compiled a list of trick or treating and "trunk or treat" opportunities in the community.  If you know of more, we'd love your help.  Shoot an email to Chris Berleth, Chamber Vice President, and we'll be happy to share safe trick or treating opportunities in Columbia and Montour Counties.  Please note that each bullet represents information sourced directly from local social media events and sites, and this is all of the information available to us at this time.  For more information on these events, we encourage you to visit the host's websites and/or social media. 
Here's what we've got so far:
Montour County
10/22/2022 8am – 12pm - Downtown Danville's Healthy Halloween

Wear your costume to the Ferry Street Growers' Market, and be entered to win a prize.  Games and fun activities, first 100 children receive a free treat.  Scavenger Hunt also available, 10/22 – 10/29.

10/26/22 Trunk or Treat -6pm – 8pm

Maria Joseph Continuing Care Community, 11 School House Rd. Danville, PA

10/26/22 – 5pm Danville Community Trunk or Treat

931 Ironment Lane, Danville, PA

10/27/22 - Danville Halloween Parade

Parade forms at 5:00pm at Wall Street, to the Danville Soccer Park, moves at 7:00pm sharp.

10/29/22 – Trick or Treat Night in Riverside Borough - 6:00pm – 9:00pm
10/29/22 6pm Trunk or Treat - Montour Delong Community Fair

5848 Broadway Rd. Danville, PA
Columbia County
10/22/22 12pm – 3pm,  Fran's Dairy Bar, Millville, PA
10/24/22 6-8pm -3rd Annual BYFL Trunk or Treat

Test Track Park, S Eaton St. Berwick, PA

10/26/22 5:30pm – 7:30pm 5th Annual Trunk or Treat – Briar Creek Twp. Police & Summerhill Fire Co.

Summerhill Fire Co. 422 Summerhill Rd. Berwick, PA

10/27/22 – Montour Township Trunk or Treat – Sponsored by the Montour Township Supervisors

4 Perry Avenue, Bloomsburg, PA

10/27/22 - Bloomsburg Care and Rehabilitation Center

211 East 1st St. Bloomsburg, PA.  Call 570-784-5930 to reserve a parking spot.

10/28/22 – Booburg Trunk or Treat at Bloomsburg Area YMCA
10/30/22 Trunk or Treat, Beaver Township Volunteer Fire Company

5:45pm, Trunk or Treat 6pm – 8pm
102 Mountain Shadow Ln, Bloomsburg, PA

10/31/22, 6:00-8:00pm - Trick or Treating - Catawissa Borough, hosted by Catawissa Police Dept.
10/31/22 – 6pm – 9:00pm - Town of Bloomsburg Trick or Treat Night
Bloomsburg Fair Directors Present Check to Ronald McDonald House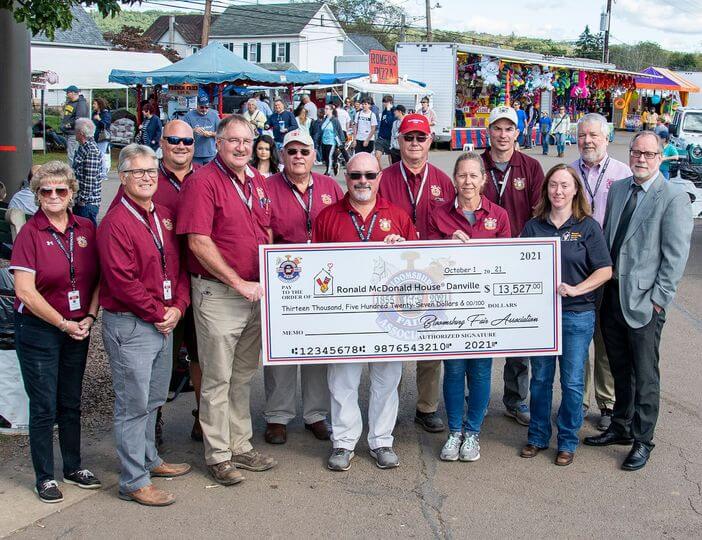 Bloomsburg Fair Directors presented a check to the Ronald McDonald House of Danville in the amount of $13,527.00 today. The amount represents $1 of general admission tickets sold from Tuesday's fair. Shown from left are: Deborah Coleman, Secretary; Brian Campbell, Supt. of Agriculture; Jeff Ralston, Supt. of Poultry, Rabbits and School Exhibits; Randy Karschner, President; Scott Edwards, Supt. of Horticulture; Jeff Turner, Vice President; John Brokenshire, Supt. of Horse Racing and Free Stage Entertainment; Cheri Bissinger, Treasurer; Tim Chamberlain, Supt. of Police & Parking; Renee Gerringer, Director of Donor Relations for Ronald McDonald House of Danville; Tony Frazier, Supt. of Concessions and Michael Turlis, Executive Director of the Ronald McDonald House of Danville. Absent was fair Supt. of Arts & Crafts David Millard, Supt. of Grandstand, Brian Wawroski and Jeff Giger, Supt. of Livestock.
SEDA-COG Joint Rail Authority Executive Director Honored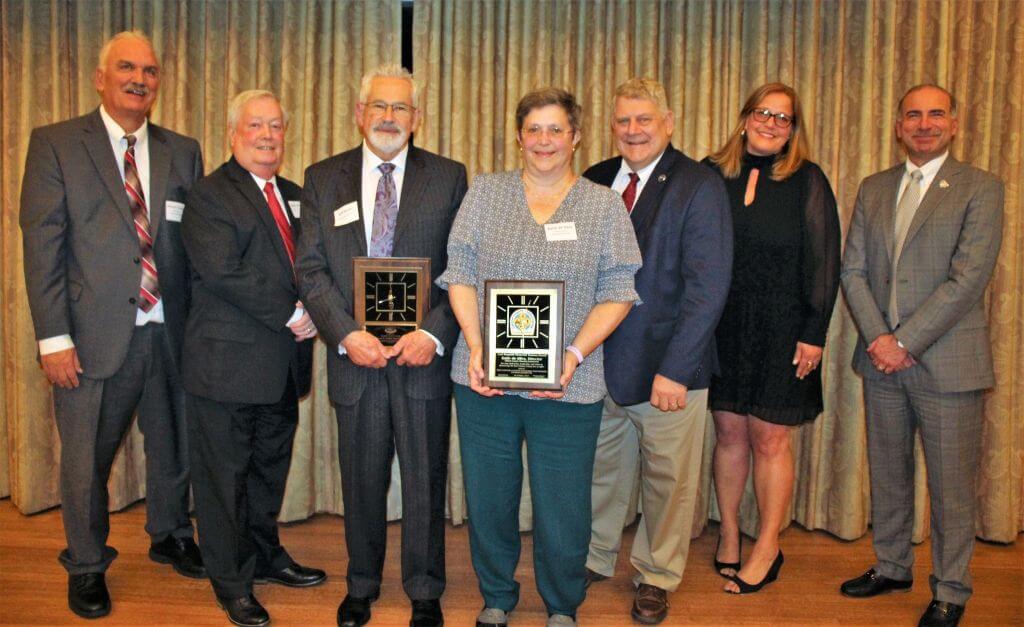 Congratulations to Jeff Stover, Executive Director of the SEDA-COG Joint Rail Authority.  Jeff received the Frank D. O'Reilly Award for community service from the Clinton County Economic Partnership.
It's Fire Prevention Week...and Many Members Want You To Know
Did you know that house fires burn eight times faster and produce 200 times more smoke than a residential fire would have 50 years ago?  Members from across the Chamber's footprint are reminding you that this is Fire Prevention Week, and that you should have a plan for your business, your home, and the places in which you volunteer.  Don't forget to check your fire extinguishers, your sprinkler systems, and your smoke alarms!  Read more.
Sean Black, State Farm, suggests the following safety tips to prevent home fire.
Looking for more resources about fire prevention for youth and adults?  Visit here!
Zartman Congratulates "Nailed It!" Winners
Congratulations to Zartman Construction, Inc.'s third quarter "Nailed It" winners, who recently completed catwalks at Bucknell University.  Congratulations to Aaron VanDruff, Jerry Long, Mike Sawko, Anthony Shaffer, James Wiest and Gregory Rachau.
Barry Isett & Associates, Inc. Adds to Staff
Barry Isett & Associates, Inc. (Isett), a multidiscipline engineering firm welcomes eight new associates to three departments, including Project Management & Construction Services, Code Inspection & Plan Review and Transportation.  These employees are: Kristen Wolfe, NCIDQ, M.A., IIDA, CHID, Jim Jones, BCO, Charles "Chip" Stalega, Ronald Kimes, BCO, Brian Focht, Vincent Miller, Truman Heberlig, and Jerrid Dinnen, PE, PTOE.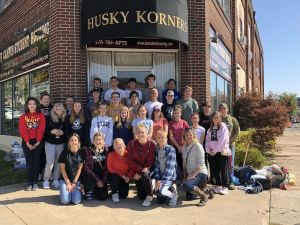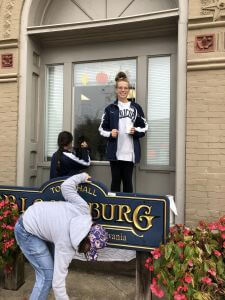 Way to go, Columbia County Christian School students!  These high school students participated in the Bloomsburg downtown window painting hosted by The Exchange.