Welcome New Member – Troop 47 Trading Company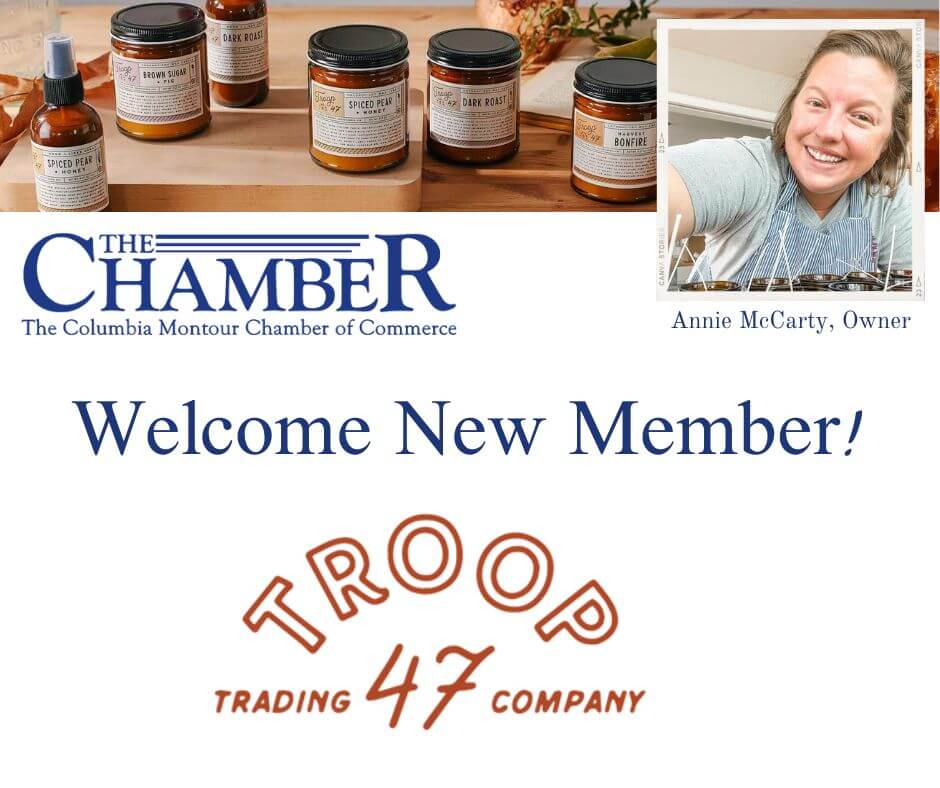 An artisan boutique specializing in hand-poured, clean-burning candles, specialty gifts, and everyday essentials, Troop 47 Trading Company is named in honor of the Scouting and leadership legacy of owner Annie McCarty's dad, Jim. Products with the Troop 47 Trading Co. brand are handmade with the highest quality ingredients by Annie herself, and the store also features products sourced hyper-locally from crafters, artisans and makers. Welcome to the Chamber, Annie!
To learn more about Troop 47 Trading Company, visit their website, https://troop47.co.