Member News – September 14, 2022
Did You Miss the Tipped Wages Webinar? We've Got It
Restaurants and tipped wage employers can access up-to-date Labor & Industry information from the recorded PRLA webinar here.  Here's the presentation from the Department of Labor & Industry too!
Community Giving Foundation Bloomsburg Highlights Giving Stories
Read more about the stories that celebrate the philanthropic spirit of the Bloomsburg area.
Knoebels Amusement Resort Wins Three Awards
Congratulations to Knoebels Amusement Resort, who celebrated a few big wins this week.  First, at the Golden Ticket Awards, hosted in San Antonio, TX, Amusement Today named Mr. Dick Knoebel a "Gold Ticket Legend".  Knoebels cleaned up at this year's awards, taking home prizes for Best Wooden Roller Coaster (The Phoenix) and Best Food (for the 19th time in 22 years).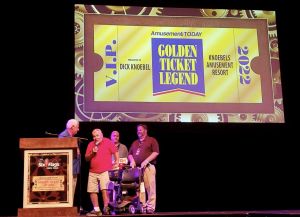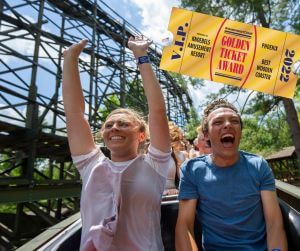 .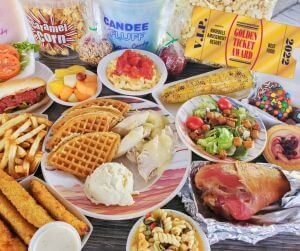 TKO Graphix Recognizes 20 Years of Service
Congratulations to Becky Maners, Accounts Receivable/Credit Manager, on 20 years at TKO Graphix!
Cub Scout Fun Day at Montour Preserve is Sept. 17
The Columbia-Montour Council, BSA invites all interested youth to join them for hiking, exploring, boating and picnicking at the Montour Preserve on September 17 between 10am and 2pm.  There's lots of ways to connect with local Scouts.
Brainstorming Session on Childcare as Workforce Strategy Sept. 19
The MADE in Central PA Livability Action Team is hosting a brainstorming session Monday, September 19th from 10:00am to 12:00pm via Zoom to discuss childcare.  Read more.
Medicare & Medicaid Basics Event Sept. 20
Steinbacher, Goodall & Yurchak are offering "Medicare & Medicaid 101: Understanding the Basics", on September 20, 2022 at 4:30pm in Williamsport.  Register here.  
Sept. 29 Webinar: Cybersecurity: What the Nonprofit Executive Needs to Know
McKonly & Asbury to offer ways to mitigate and reduce risks to nonprofits.  Register here.
Geisinger Provides Resources About Annual Flu Shots
Check out Geisinger's flu resource page, which includes FAQ's, walk-in and drive-thru locations.
Susquehanna Valley Medical Specialites To Host Four Flu Clinics
The scheduled flu clinics are all 8:15 a.m. to 11:30 a.m. and 1:15 p.m. to 3:15 p.m. The dates we have chosen so far are 9/14/22, 9/21/22, 9/23/22 and 10/4/22. Both the regular dose and (for senior patients) the high dose are available.  Request an appointment through the MyChart portal or contact our Family Practice staff by calling 570-784-7300 ext. 201.
First Columbia Bank & Trust Co. to Host Photography Competition
Competition categories include animals/wildlife, flowers, close-up/macro, nature/landscape, and black & white.  Registration and digital photo submission due October 1.  Download the competition packet here.
The Bloomsburg Public Library Strategic Planning Survey
The Bloomsburg Public Library needs your help completing a strategic planning survey.
Local United Way Named "Most Supportive Nonprofit"
Congratulations to the United way of Columbia and Montour Counties, as they were named the "Most Supportive Nonprofit" at the inaugural Columbia Montour Pride Community Service Awards.
CareerLink To Host Employer Seminars
Check out these additional business training seminars.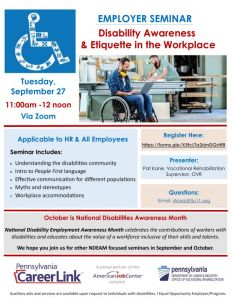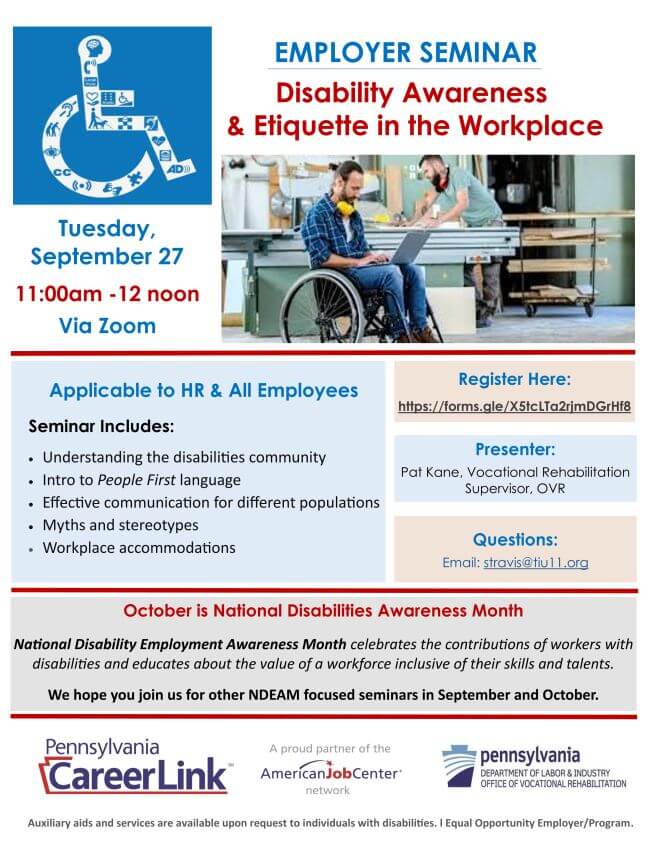 .