Member News – August 31, 2022
Doug McMinn to Play at The Listening Room Tonight
The Exchange invites you to join Doug, a leader and a sideman, who has had a long career playing with dozens of local bands.  Donations at the door, BYOB is allowed.
Commonwealth University Announces Fall 2022 Career Expos
Meet students and potential hires from Bloomsburg, Lock Haven and Mansfield who are interested in careers in the Accounting, Financial Services and Banking industries.  The Accounting and Financial Services Expo will take place September 19 - 22.  The Logistics, Information Technology, and Management Expo will take place September 26 - 29.  Join the 42 employers registered to attend!
Geisinger Health Plan Receives J.D. Power Award
Geisinger Health Plan was ranked the best health plan in Pennsylvania in the J.D. Power 2022 U.S. Commercial Member Health Plan Study* of customers' satisfaction with their commercial health plan.  Read more.
MARC Announces Staffing Changes
On August 22, Montour Area Recreation Commission approved three staffing changes. These changes included: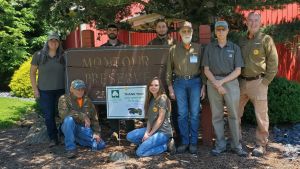 Jon Beam – reclassified from Assistant Director / Naturalist to Naturalist
Julian Brehm – reclassified from Intern to Assistant Director
Valentina Shevchenko – reclassified from Intern to Park and Trail Maintenance Technician
As shown in the photograph: (L to R): Lesley Yeich (Park and Trail Maintenance Technician); Doug Fought (kneeling) (Park and Trail Maintenance Technician); Craig Reinard (Park and Trail Maintenance Technician); Valentina Shevchenko (kneeling) (Park and Trail Maintenance Technician); Julian Brehm (Assistant Director); Denny Piatt (Senior Maintenance Technician); Jon Beam (Naturalist); Bob Stoudt (Director).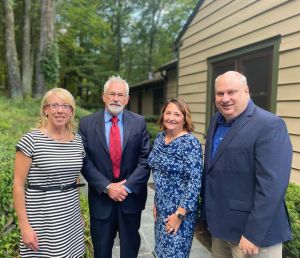 SEDA-COG Honors Staff with 30 Years of Service
Congratulations to Kristen Moyer, Jeff Stover and (not pictured), Timothy Shawver for their dedicated work.
Bloomsburg Theatre Ensemble Hosting Auditions for 'A Christmas Carol'
On Saturday, September 3, members of the public are invited to try out for the classic Charles Dickens play.  Read more.
Columbia County Traveling Library to Host Mother Goose on the Loose Storytime
This Early Literacy Program aids in speech development, motor coordination, and a love of books for ages birth - two years old.  Program is a six week series beginning September 6.  Register here.
Knoebels Announces 2022 Scholarship Recipients
Ten Knoebels Amusement Resort team members are starting off the 2022-23 school year with an extra $750 in their pockets from the park's scholarship program.  Read more.
Iron Heritage Festival Just Around the Corner
Mark your calendars for September 9 - 11 for this community celebration, held in conjunction with the Fall Arts & Crafts Festival.  This year's festival will center on Mill Street, but includes special events at other locations throughout the Danville community, such as living history presentations, historic tours of Danville, train rides, live music, vendors, great food, fireworks, hikes, 5K run/walk and much more.  Don't miss the train excursions, brought to you by The Danville Business Alliance, Danville Centennial Lions Club, Danville Heritage Festival, North Shore Railroad & Penn Valley Railroad, in partnership with the SEDA-COG Joint Rail Authority.  Read more.
Want To Go Fishing?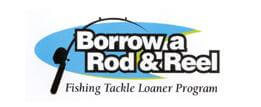 Did you know that the Columbia County Conservation District partners with the Pennsylvania Fish and Boat Commission to loan out fishing rods and tackle to individuals/groups? 
The Fishing Tackle Loaner Program, (FTLP) assists people who are interested in fishing but may not have equipment of their own, or want to try out to the hobby before purchasing equipment.
When you loan from the District, you will receive fishing poles, a tackle box with hooks, sinkers, bobbers, and basic artificial lures, all you need is live bait and a fishing license! 
The program also provides participants with a list of popular fishing spots and bait stores throughout Columbia County so that you will be ready to start reeling them in as soon as you pick up the equipment!  Read more.
Hat's Off to Camp Victory Volunteers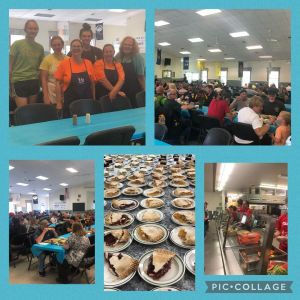 Congratulations are in order to Gail and the volunteers in her kitchen crew at Camp Victory, as they fed more than 150 bikers a chicken barbecue lunch as part of a fundraising event at Camp Victory on August 28.  Wow!
Community Giving Foundation: Berwick, Bloomsburg and Danville Announce Scholarships
Foundation scholarship funds awarded over $414,000 in scholarships to more than 285 high school seniors and current undergraduate students in 2022.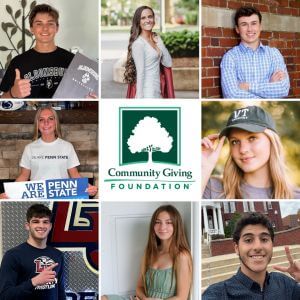 Read the announcement from Berwick. 
Read the announcement from Danville.
Read the announcement from Bloomsburg.
Columbia County Christian School Building Project Progresses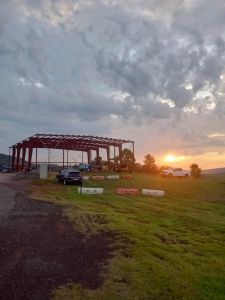 Columbia County Christian School is celebrating progress on their new Arts & Athletic Center.  "Concrete is down, the beams are up, and the sunrise/sunset photos behind the project are beautiful!"  You can follow the progress on the new facility on their Facebook page.