WELCOME NEW MEMBER – NORTHEAST INSPECTION CONSULTANTS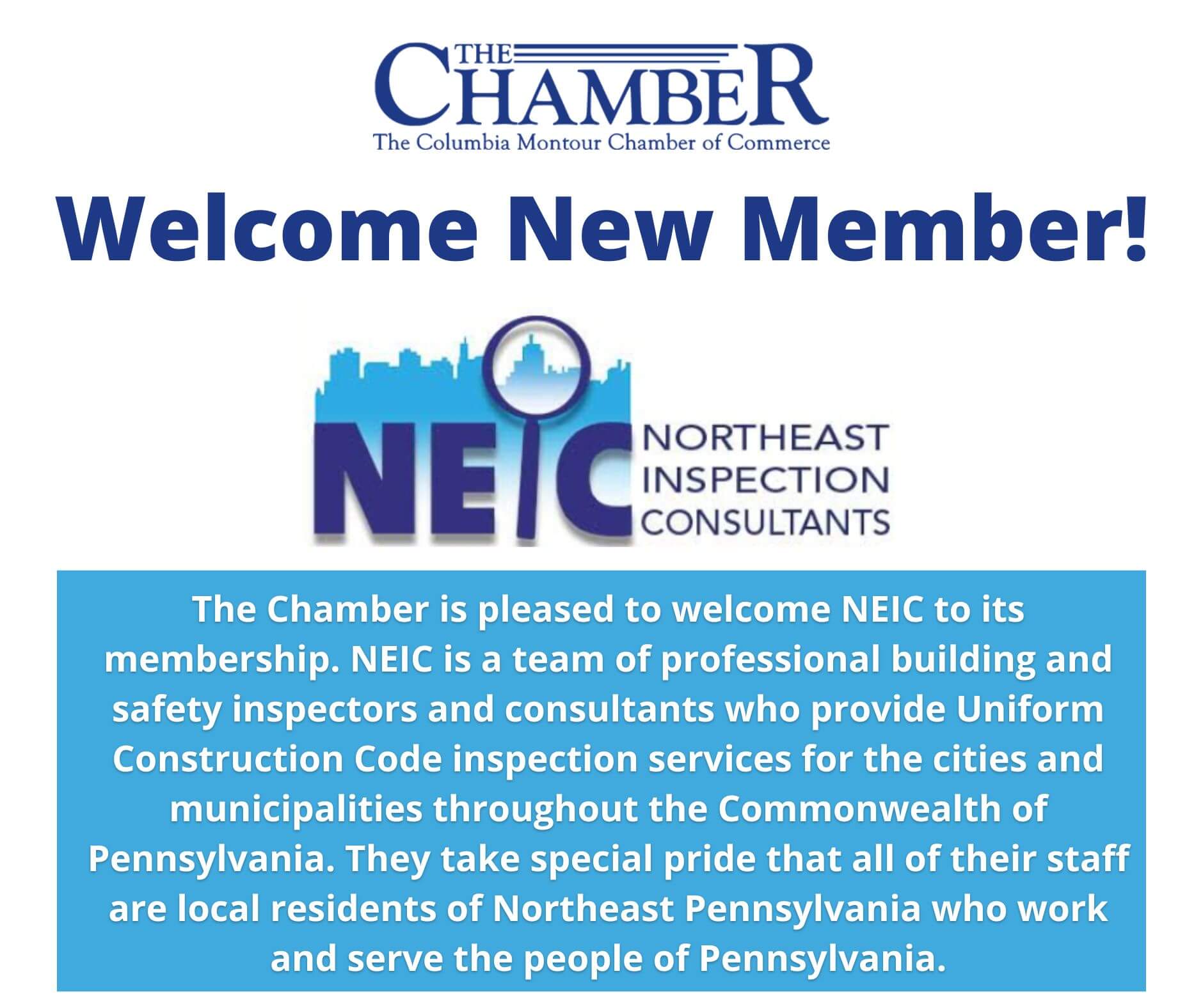 On September 8, 2022, Northeast Inspection Consultants celebrated the Grand Opening of their new location inside the
DRIVE
Professional Building at 418 Railroad Street in Danville. Throughout the afternoon, NEIC ownership and staff were greeted by neighbors, local business owners, Montour County Commissioners, Chamber Board Directors and President Fred Gaffney.
At 2:00pm, John Marino, NEIC's CEO, offered some brief remarks, sharing his gratitude (and that of his brother Ken Marino, President), for the outstanding work of DRIVE in making this office "come to life", the importance of Danville's location as a "central hub and connecting point" for their statewide services, and the close-knit community connections built by local employee Jackie Hart.
Well said, John, we're glad you're here. On behalf of the Chamber, congratulations and welcome!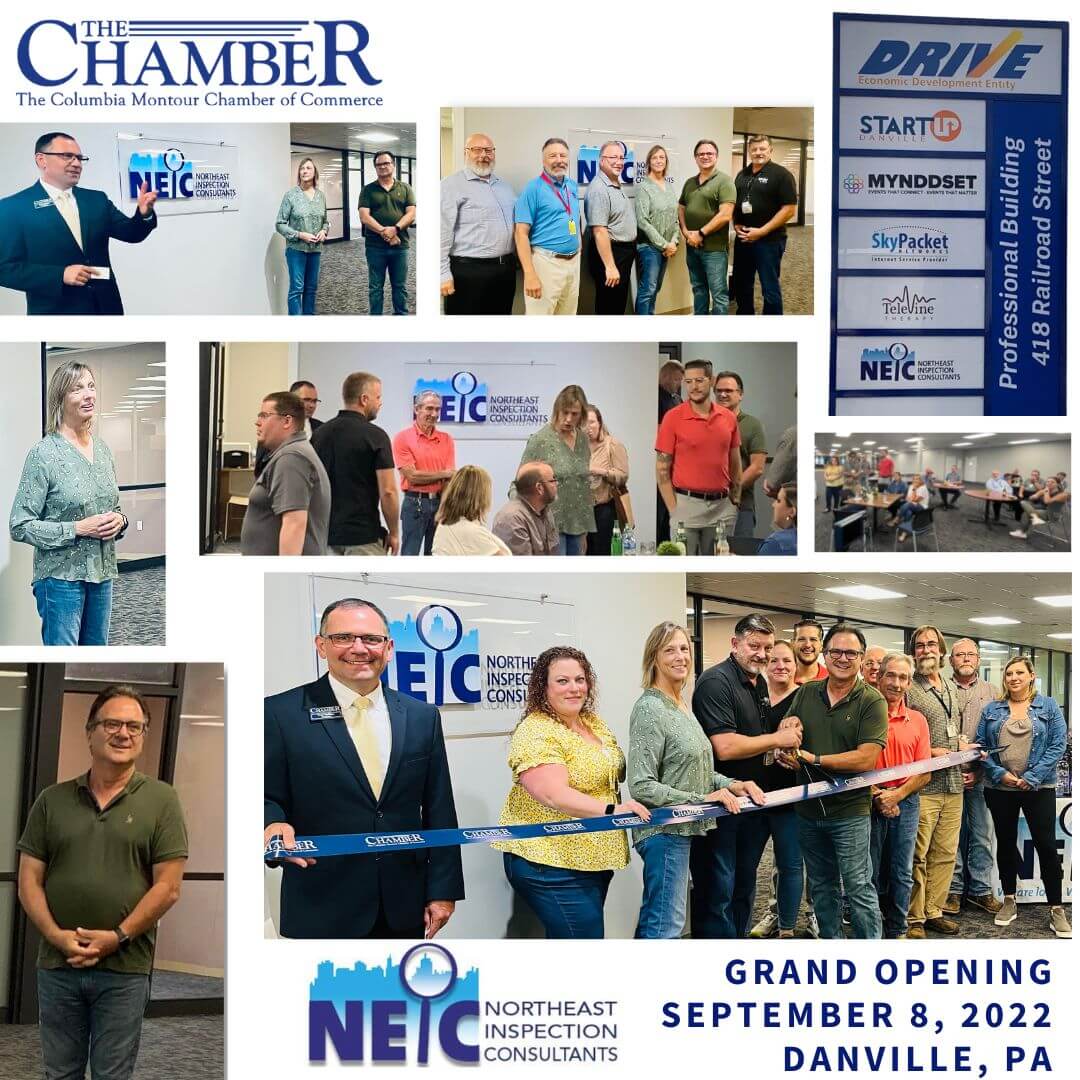 Read more about NEIC on their website.