Member News – August 10, 2022
MC Federal Credit Union Board of Directors Names New President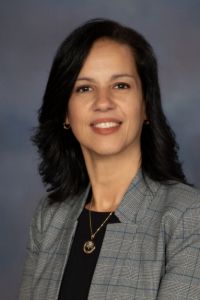 Current MC Federal Credit Union President and Chief Executive Officer (CEO), Jim Barbarich, recently informed the Board of his intention to retire at the end of next year. While the Board is pleased for Jim and his retirement plans, they are excited to announce that effective July 29, 2022, Elba Arenas, current MC Federal Chief Member Experience Officer, has also assumed the position of President.
Elba has been an integral part of the Credit Union since joining the organization in 2016, as the Western Regional Manager. In this role, Elba demonstrated effective leadership skills and a strong vision for business development that helped strengthen the company's performance and risk controls. In 2018, in recognition of her contribution to the Credit Union, she was promoted to her current role as Chief Member Experience Officer.
In her new role, Elba is responsible for all aspects of the credit union's day-to-day operations. She will be supported by members of the Executive Leadership Team, Brian Wiktor (Chief Lending Officer), Jean Miller (Chief Financial Officer), Tom Ha (Chief Information Officer), and the entire MC Federal Team. When this opportunity came about, Elba Arenas responded, "I am honored and excited to lead our Credit Union as we continue to make a difference in the lives of our members and in the communities we serve."
Jim Barbarich will continue to serve as the MC Federal Chief Executive Officer for the next seventeen months until his retirement on December 23, 2023. He will continue to guide the credit union through strategic planning and special projects and will provide key guidance to Elba as she assumes significant new responsibilities. The Board greatly appreciates Jim's many contributions to the credit union, and his open and collaborative approach to succession planning.

Columbia Child Development Celebrating 50th Anniversary
The community is invited to help celebrate Columbia Child Development Program's 50th Anniversary this Sunday, August 14th in Bloomsburg Town Park. Between 1 and 4 p.m., there will be Iive entertainment, Folk's Butterfly Farm, games and activities, snacks, touch a firetruck, and other community partners. Visit https://bit.ly/3NUsl6R to RSVP.
Downtown Danville Hosting Third Thursday this Week
On August 18th from 6 - 8 p.m., downtown Danville will host the first Third Thursday event. The Loons will be playing in canal park, restaurants will be offering specials, and some retail locations will be hosting outside vendors on their sidewalk or in their stores along with their own sales.
Third Thursdays will take place from May through September.
Bloomsburg Recycling Center Receives Environmental Stewardship Award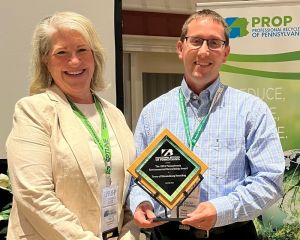 With a combined 114 years of experience, the Bloomsburg Recycing Center was recently presented with the 2022 Daniel G. Weisenbach Environmental Stewardship award by the Professional Recyclers of Pennsylvania. The award was created to honor the memory of one of the country's innovative leaders in environmental awareness and recycled products, Dan Weisenbach. A tireless leader in Pennsylvania, Ohio, and all over the country, his commitment to recycling was admired by all.
Designed to recognize the most outstanding recycling and composting programs, this award seeks to recognize exemplary performance by municipalities, businesses, individuals, or organizations throughout Pennsylvania in the areas of recycling, waste reduction, reuse, and composting programs.
McKonly & Asbury Named 2022 Best Accounting Firms to Work For
Accounting Today announced its 2022 Best Accounting Firms to Work For, and McKonly & Asbury is once again on this list. This marks the 8th time the firm made this national list of 100 companies identified for excelling in creating quality workplaces for employees.
Companies from across the United States entered a two-part survey process to determine 2022 Accounting Today's Best Accounting Firms to Work For. The first part consisted of evaluating each nominated company's workplace policies, practices, philosophy, systems, and demographics. The second part consisted of an employee survey to measure the employee experience. The combined scores determined the top companies and the final ranking, and individual firm rankings will be announced in the September issue of Accounting Today.